I haven't seen a side by side comparison of microscopes from different manufacturers like this, so I thought I'd do one. My dates are from the 'How old is that microscope in the window' document in multiple places on this forum.
The Spencer 13 MLH S/N 217958. 1944 on the left, and a Bausch & Lomb S/N TB9909 1946 on the right.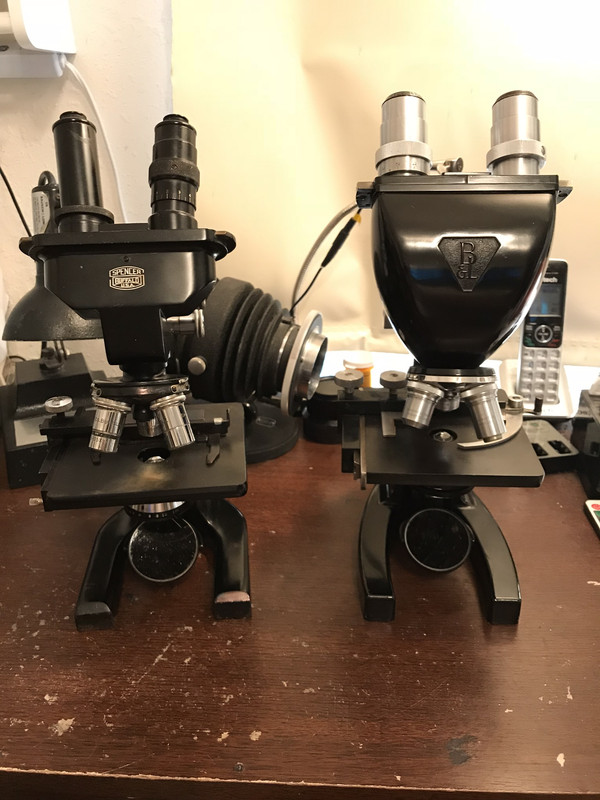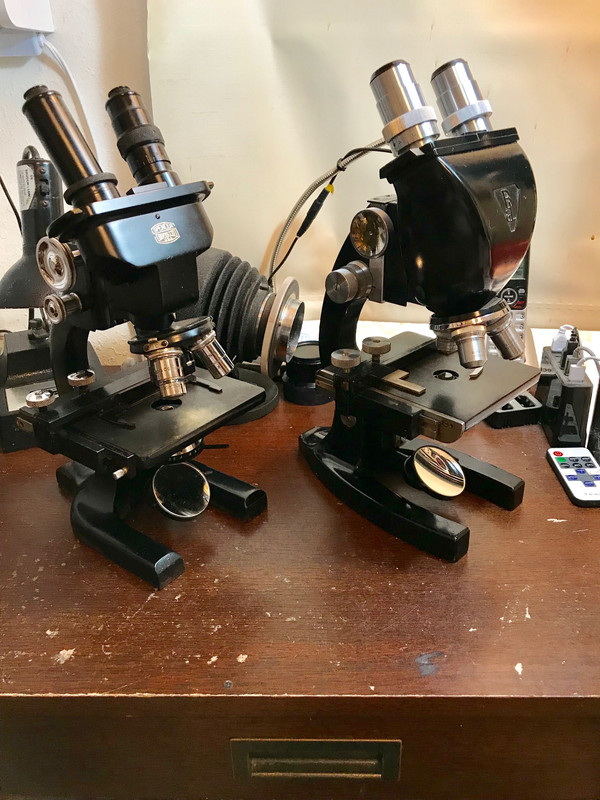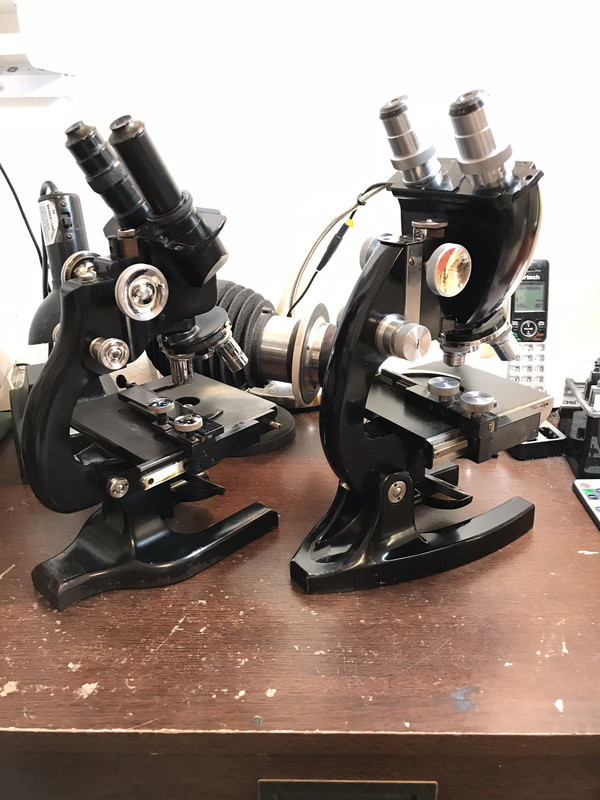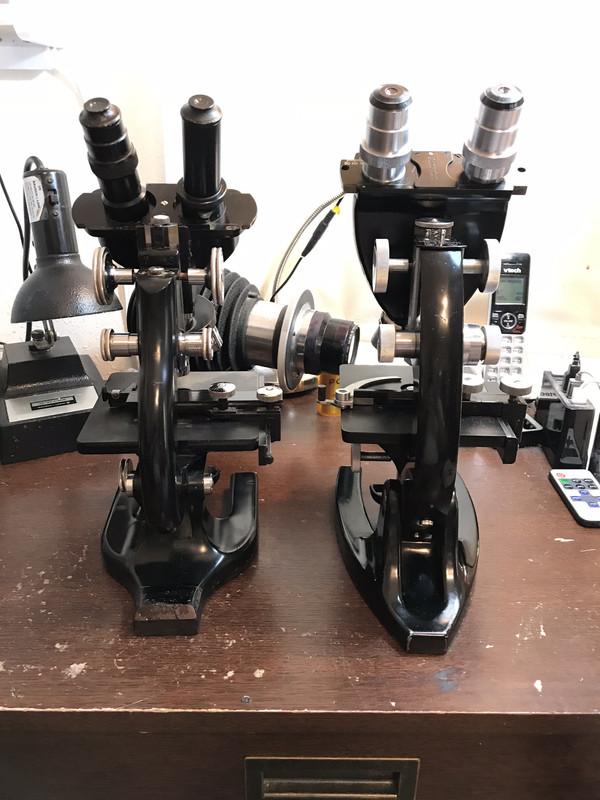 Interesting how the controls are in so similar positions. An operator could move from one to the other without fumbling.
These were each $50 USD from the bay. When you purchase a $50 microscope, you need to expect to spend some time cleaning it, but these were exceptionally scrotty.
I found the B&L first, and was saying to myself as I cleaned 70 year old fossilized finger oil from between the knurling with a dissecting needle that I would probably never see one this dirty again.
Well...
Then the Spencer arrived. The seller said this microscope was used in his father's medical practice for 40 years and used daily for urinalysis.
I will in future have a new appreciation for that sentence.
This stand was covered in dry urine. The condenser was covered in the stuff.
The 44x objective looks to have been dipped in it and put away wet. It is pitted by corrosion and the brass collar around the lens is partially rotted away. The mechanical slide clip was not in much better shape. The iron base is rusted and will need paint for the final restoration.
But as you see, an afternoon of elbow grease applied to each and they look pretty nice.
Both work about as well as any 70 year old microscope. Both are a little yellow. Probably mouldy prisms.
Hope someone finds this interesting.
Enjoy
Jim