Added this one to the collection a few weeks ago, then had some real-life fall on me, so I wasn't able to really poke around with it until now.
It's a 1902 B&L scope, and in the case was a set of crystal polarizer and analyzer parts for it.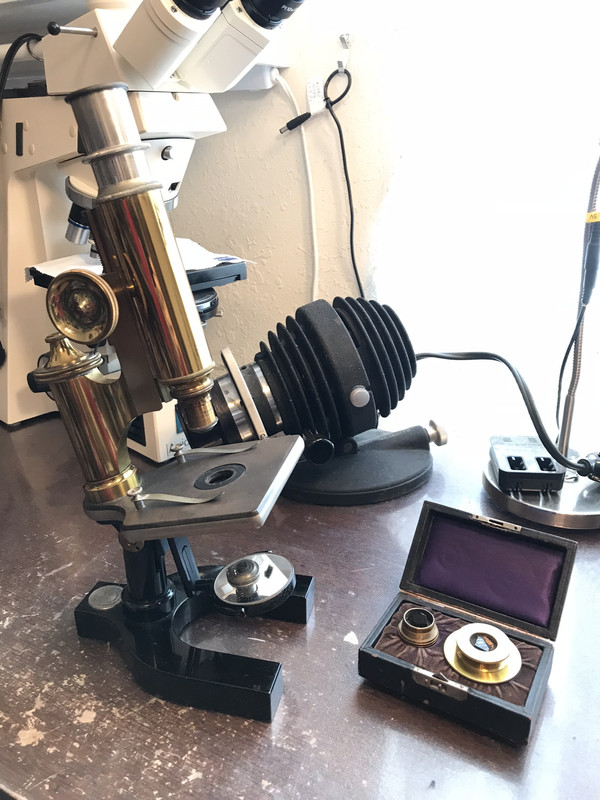 Imbedded in the parts are two crystals through which the light path passes length-wise.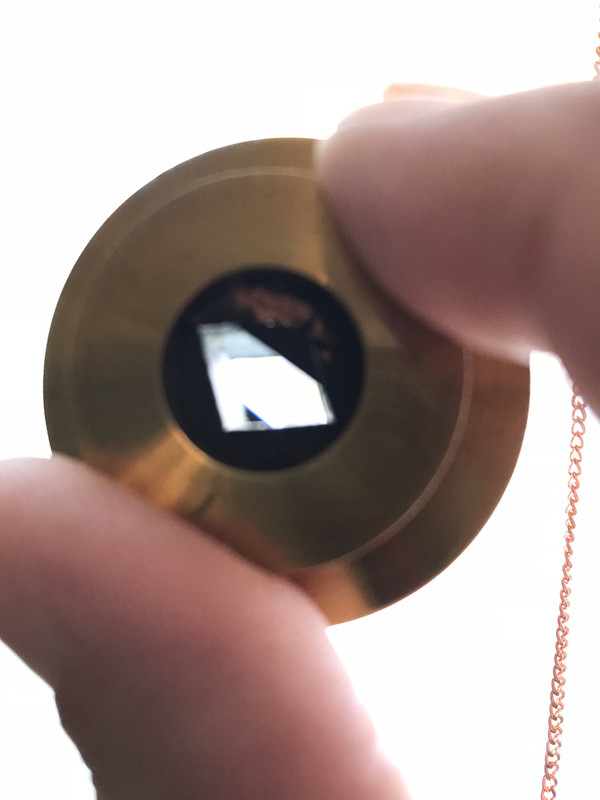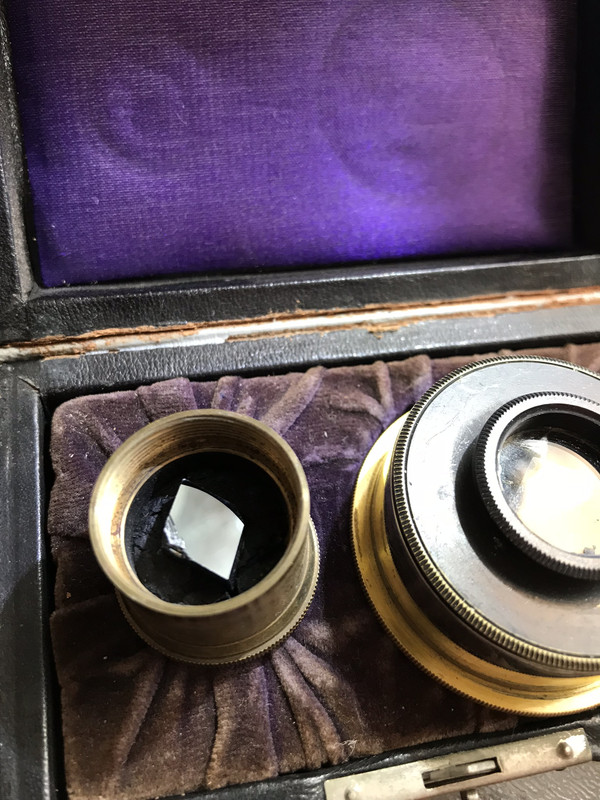 The polarizer fits into a swing-out condenser housing that has an iris just under the stage, and can be rotated to cross the polls.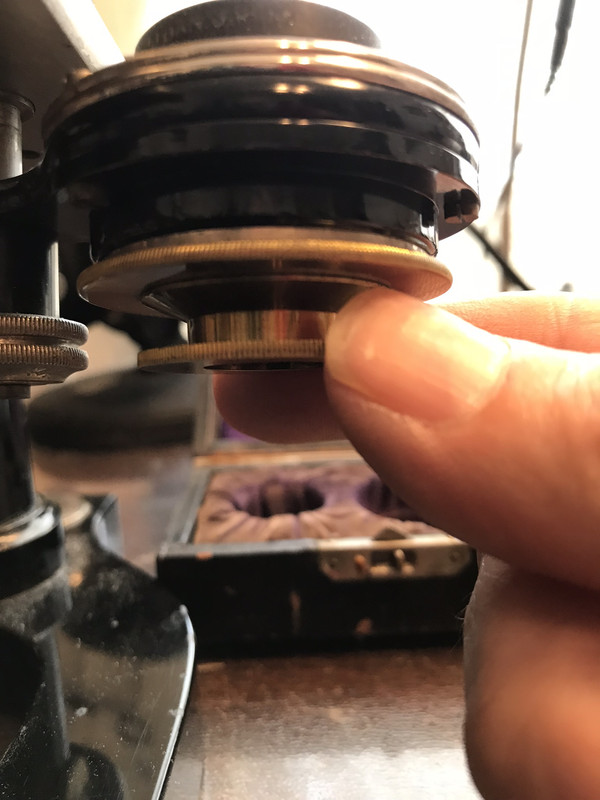 The analyzer crystal screws in between the tube and the objective and is threaded to the Royal Society standard. I had to adjust the slide tube to get an image without spherical aberration.
Also, the added length at the objective turns the scope into a potential slide-crusher if the operator is careless.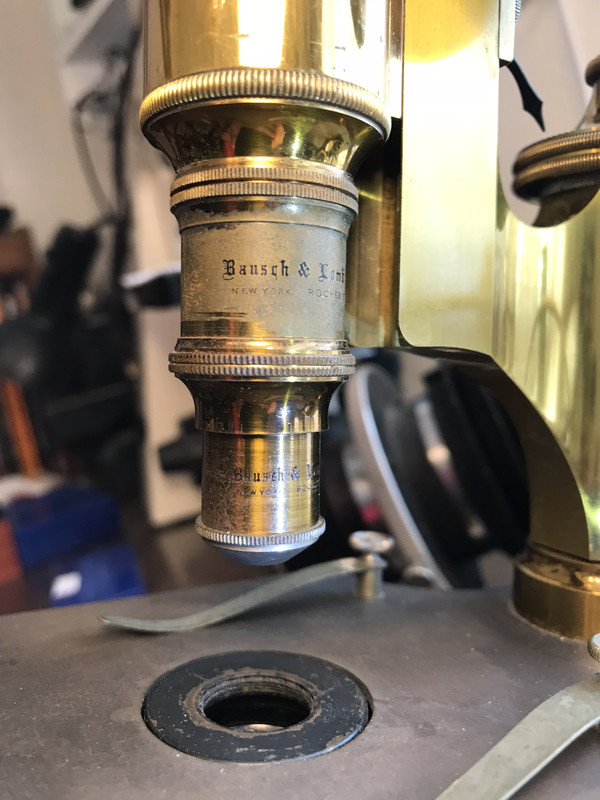 Time seems to have taken a toll on the crystals but turning the bottom crystal alternates between predominantly red/orange and predominantly green/blue. I had to capture these with my phone, the occuler diameter is ~ 27 mm so I couldn't adapt the cc camera.
Tylenol 10x? Objective crystal polarizers AO 735 Illuminator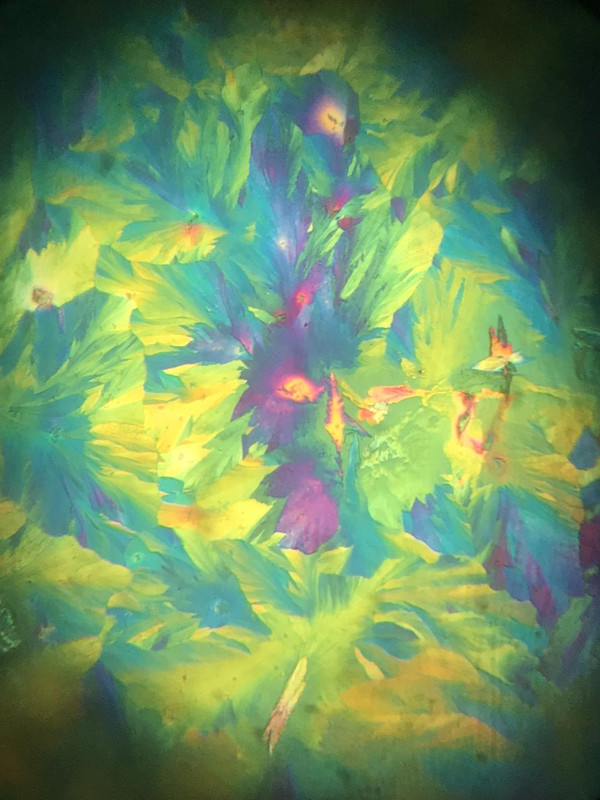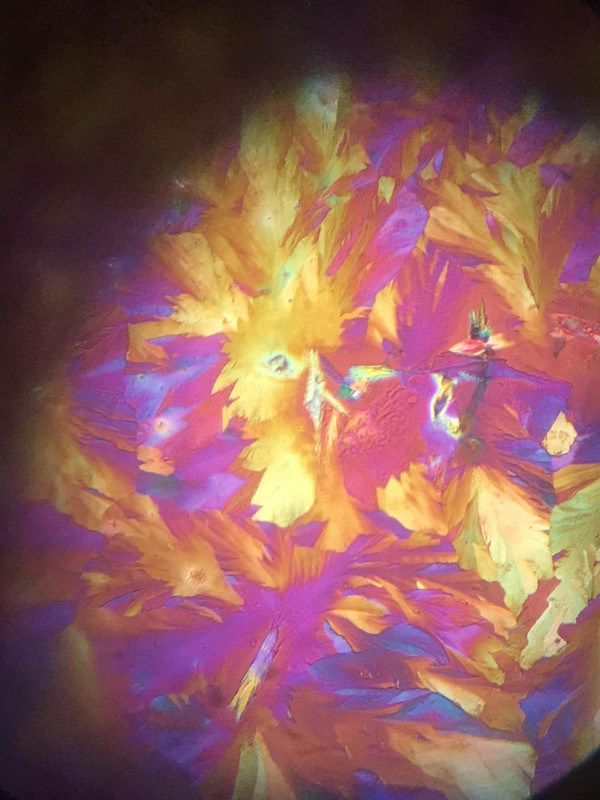 I recall seeing mention of this technique in one of the B&L or Spencer histories on line, but never thought I'd see one much less have one in my collection.
I wasn't really sure whether to put this post here or in illumination techniques, but I think it fits better here.
Please enjoy,
Jim / Radazz