Here's an 1880s Bosch & Lomb 'Investigator'
This one was at such a low price point, my first thought was that no one would let go of one for this price unless it is completely worn out or broken or delaminated. Or the seller doesn't know what it is.
Reading further revieled that "This was my grandfather's and I don't know anything about them etc.
Then he said the gold paint on the base was chipped???
I decided to gamble and was delighted to receive a working specimen!
The lacquer looked like it had been rode hard and put away wet. Freckles and pits. So, sadly, the lacquer had to come off. Surprisingly, the pillar and limb/focus block seem to be copper.
Cleaned up nicely, and I am happy, and lucky to find one within my means.
This one has no serial number that I can find, and the later model had scallops on the toes of the base, so I believe this is an early model.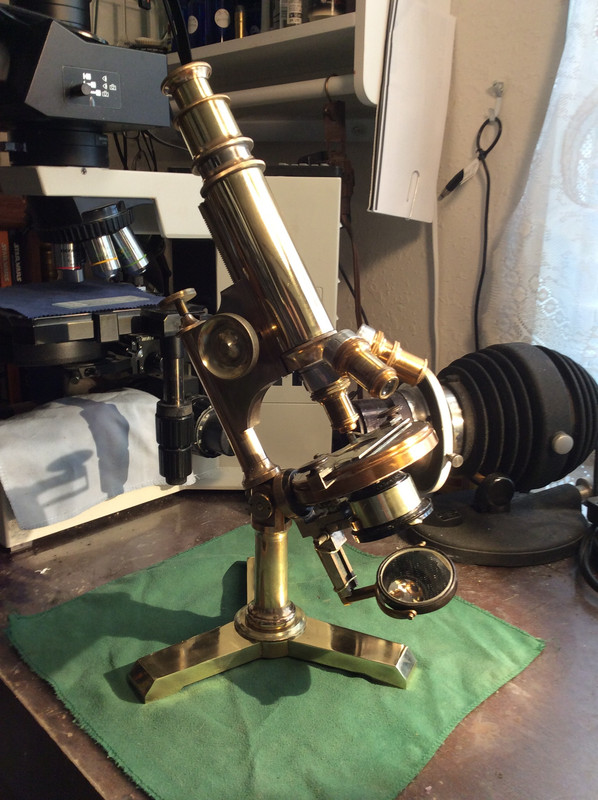 Enjoy
Radazz