I don't collect Swift microscopes, and so I hardly notice them, but lately I had been thinking about a field scope. Most of the scopes I found were hand held or pocket microscopes, and digital stuff.
Then I saw two of these pop up on the auction site and picked up the less expensive one.
Beauty is in the eye of the beholder, and in my eye, this is a beautiful little scope.
The size is perfect, and I cannot think of a better adjective for this instrument than darling, if that's not too undignified.
Covered case is 6" x 4.5" x 2"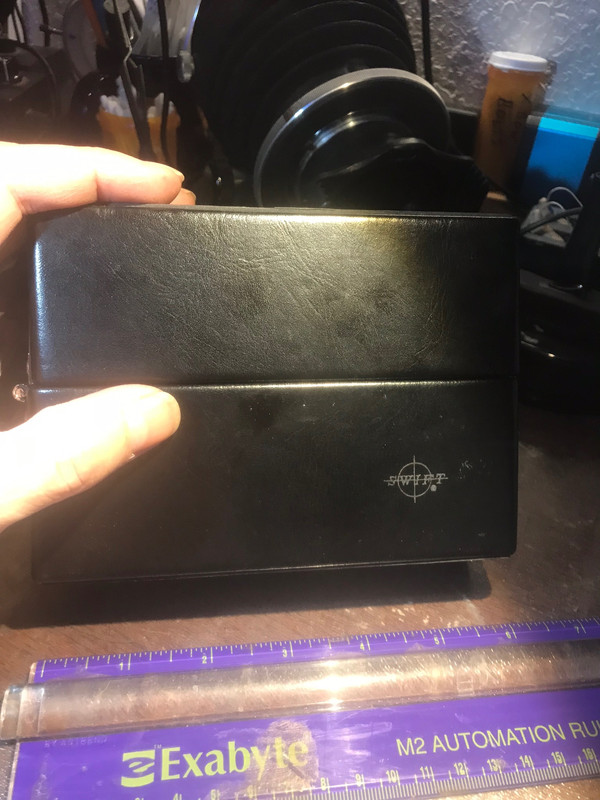 This is a beautifully made precision instrument which performs as well as any of my vintage stands.
I didn't get the attachment that holds a small flashlight and filters, but if you check where the sun is and turn away from it you can get good bright smooth illumination, and just tilt it slightly out of line to get an oblique effect.
Just the right size to hold in one hand and operate it with your other hand.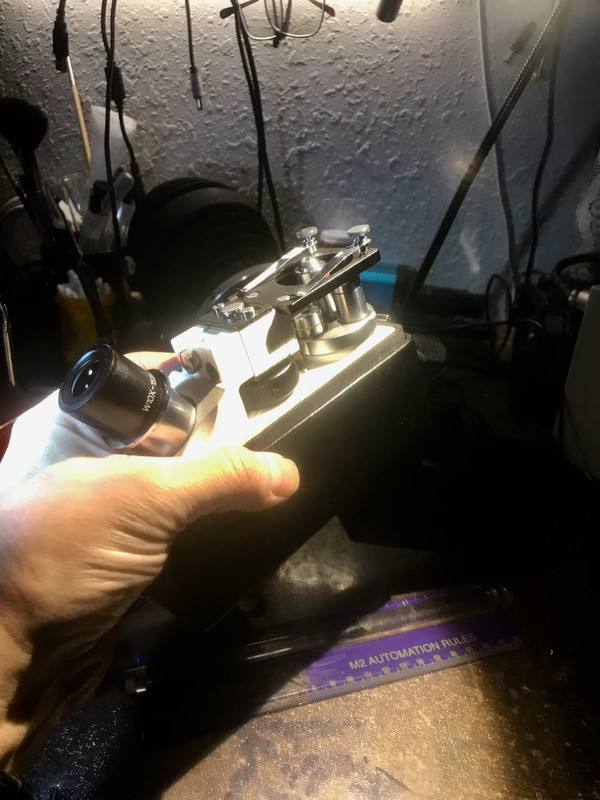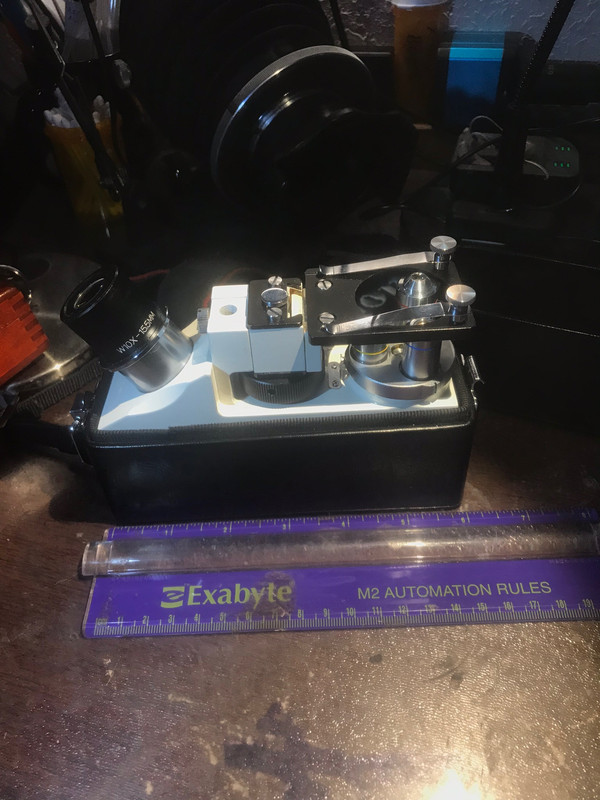 The scope is inverted, and works fine with a well slide or 35mm glass bottom cell culture dish.
The 4x and 10x objectives focus correctly through the slide, and the manual says place the slides right side up, but the 40x will only work good through a .17 mm coverslip, so on an inverted scope the slide needs to be upside down for this objective. I've ordered some culture dishes with the glass bottom for checking samples while collecting specimens.
I'm really happy this one turned out to be a good example of this delightful little toy.
Enjoy,
Radazz