Trying to find a model designation for this Spencer microscope. Serial number dates it to 1917.
From the catalogs I have been able to find, it appears to be an early variation or a predecessor to the model 40. Distributed by Aloe Inc. who I believe were based in St. Louis, MO.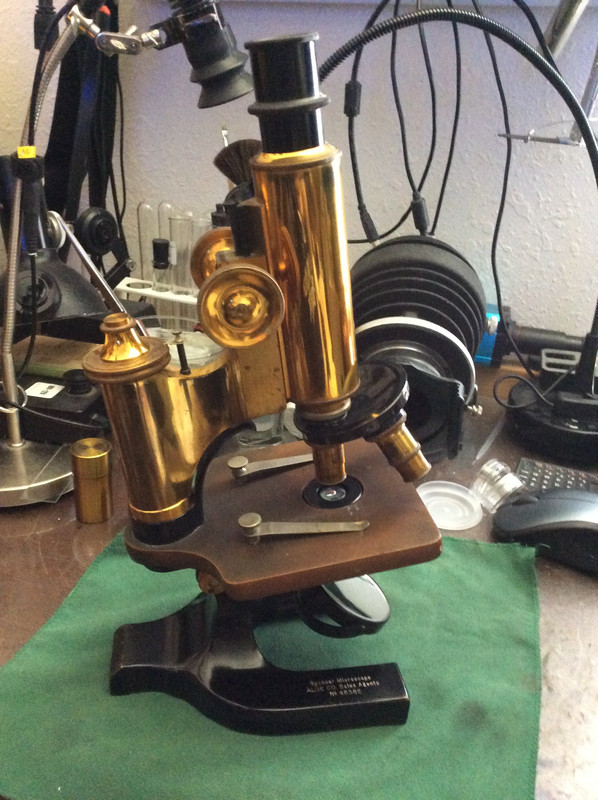 Any info would be greatly appreciated.
Thanks,
Radazz