Here's an interesting Carl Zeiss Jena microscope.
I can find almost no info about it in English.
My best guess would be 1920 to 1930, based on when American manufacturers switched from brass to rhodium or chromium or whatever Zeiss and Bosch and Lomb used. Spenser crowed about rhodium. I can't believe they didn't have an eye on what the European manufacturers were doing.
I suppose, as the older men who preferred brass were leaving, they all encouraged the black and chrome finish which doesn't require lacquer.
I thought I saw an almost identical scope with black and rhodium finish on all bright work on the auction site,
If anyone has a date s/n list for Zeiss, or a catalog page, I would be interested in knowing more about this one.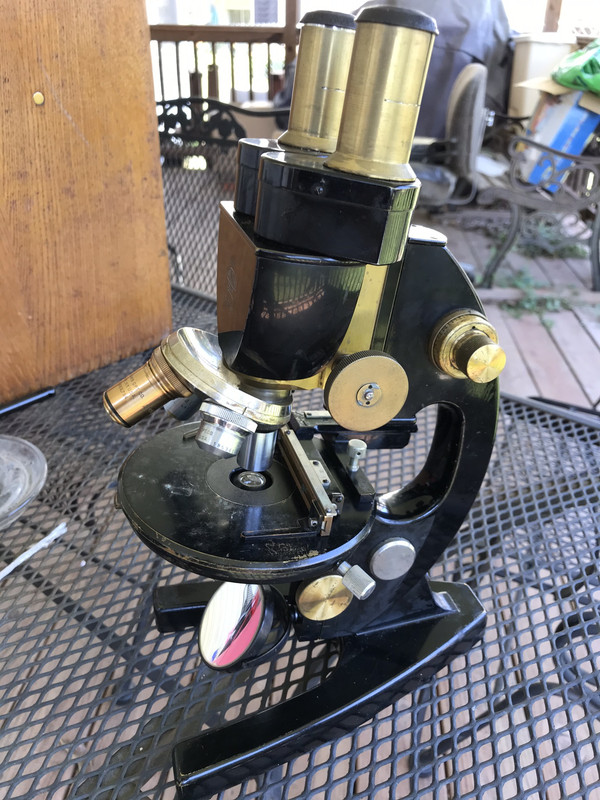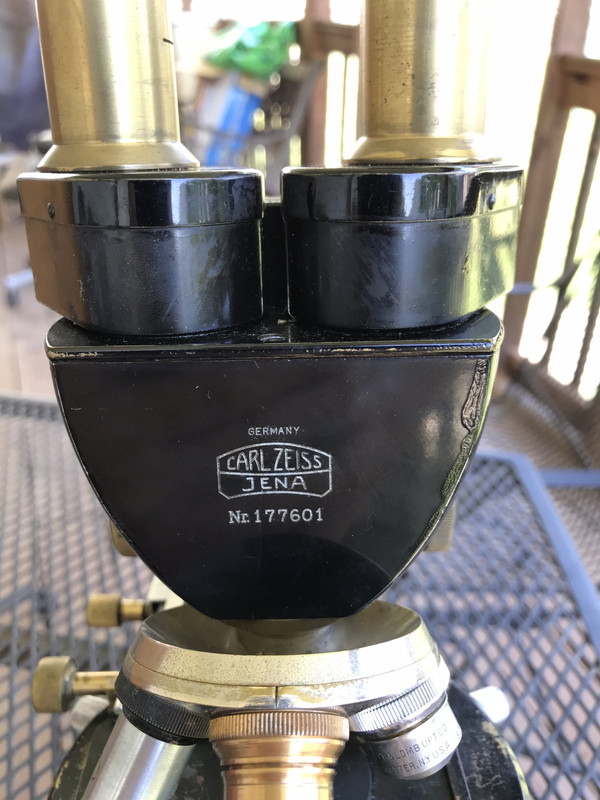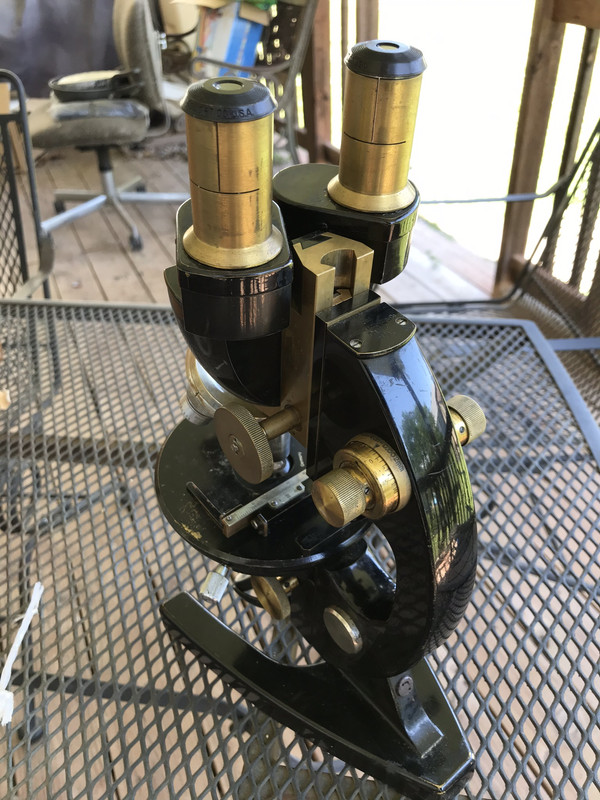 Enjoy,
Radazz