Since more than half my collection consists of microscopes with mirror illumination, I decided I wanted to find a laboratory illuminator with an iris. The readily available illuminators that fit were both AO Spenser's. The 370 or the 735.
I figured the device was going to stay at the back of my observing table, and being an aesthete, I went with the 735 because IMHO the 370 looks Ike a railroad lantern, and the 735 looks like something from Dr. Zircov's laboratory.
The one I got was missing the condenser lense and the filter rack.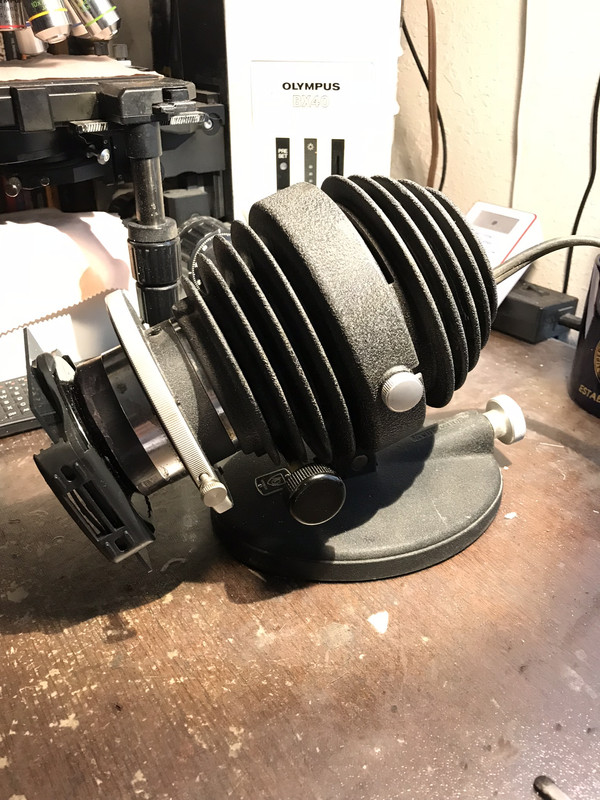 First test the device projected an image of the filament. Then after 15 minutes the lamp rung down the curtain and joined the choir invisible.
I looked on line for a replacement lamp and found one only for $40 USD.
So I changed out the bayonet socket with a candelbra socket, giving myself a wide variety of readily available lamps to choose from. I selected a 60w clear lamp and carefully lined the filament up with the center of the parabolic reflector to get the most light, and it worked fine but still projected the filament.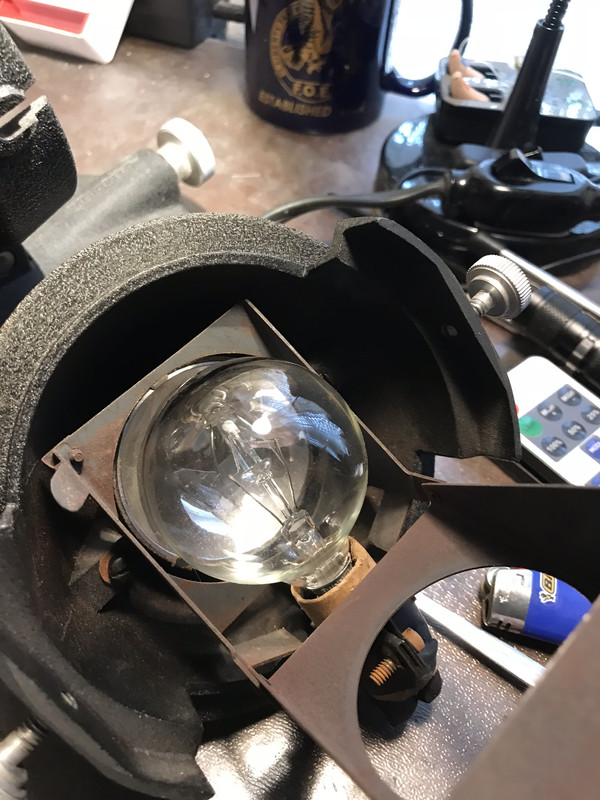 I placed 2 layers of wax paper over the front of the condenser, which doesn't get too hot for it, and the filament image disappeared!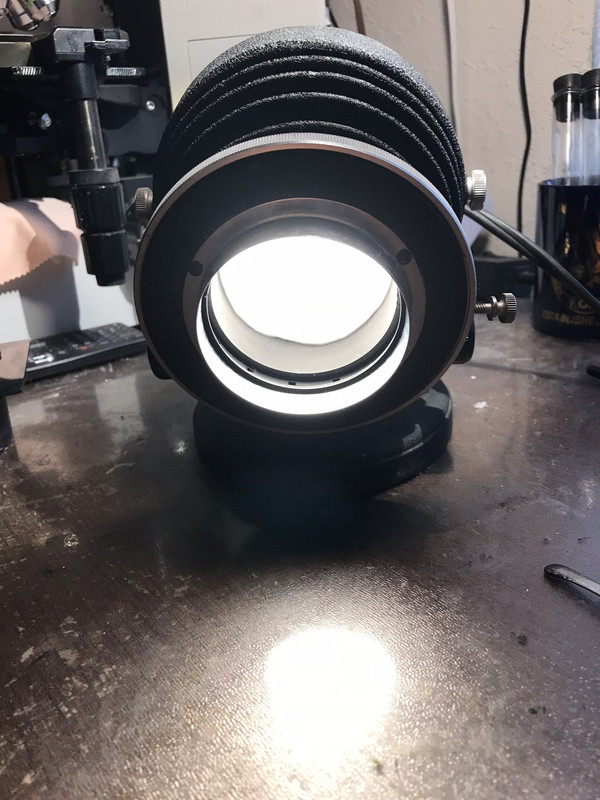 Next I found a Cokin style filter set and rack, and adapted it to fit on the front of the illuminator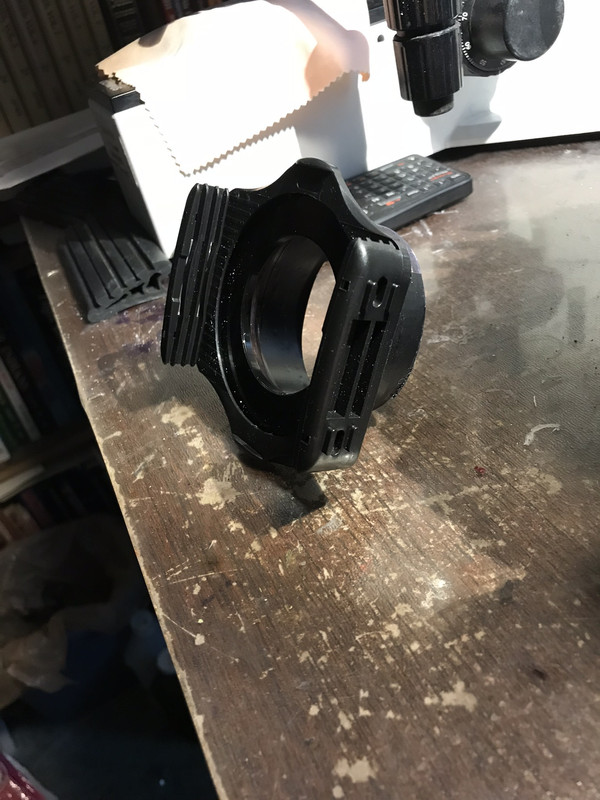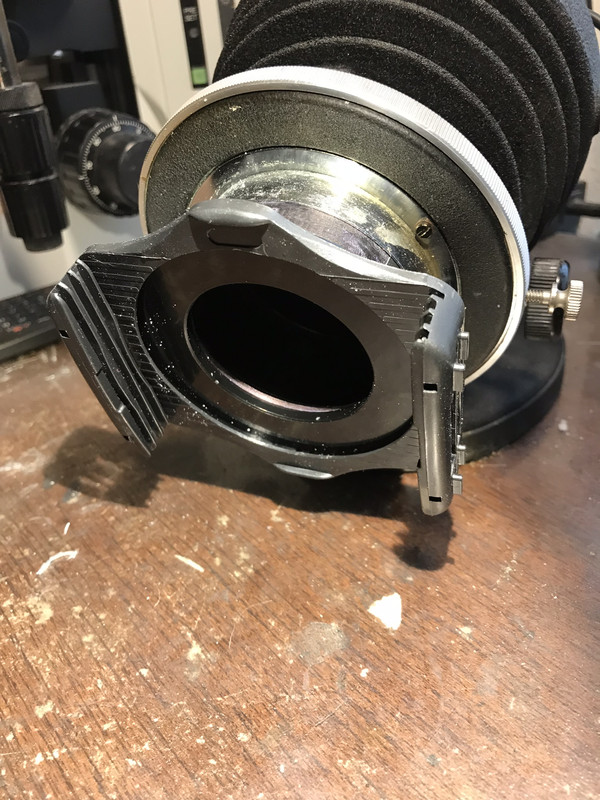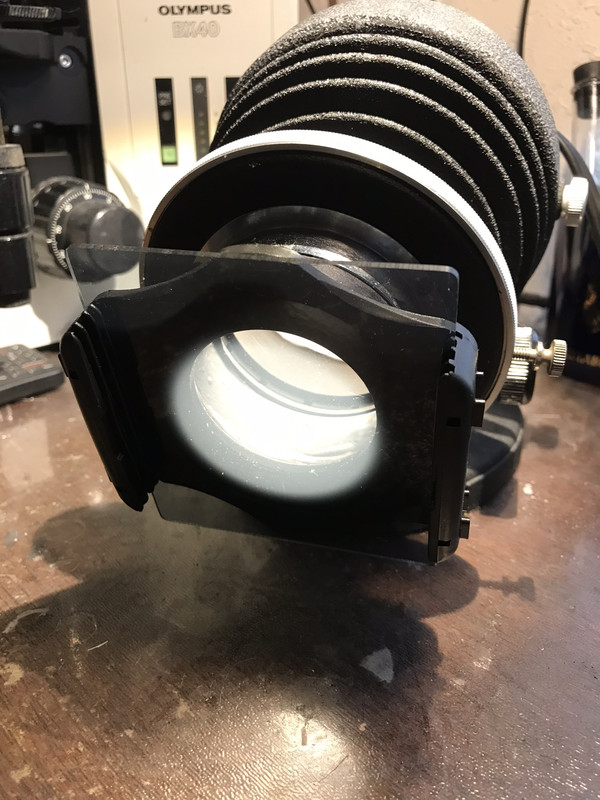 With a neutral density filter I get nice even bright light.
The rack came with two dozen filters in solid and gradient colors with some ND filters as well.
Now I'm narrowing them down to the 4 or 5 that I will probably us with the microscope.
The set came with a second rack that I can use with my camera as well.
These old illuminators usually get HOT, but I was surprised how efficiently this design handles the cooling. I could place my hand on the unit after 30 min. of operation and, while uncomfortably warm, I didn't burn myself.
Enjoy, Radazz