Hi Scouring the back posts from early 2016 I came across two posts by members one from JimT and one from rabbitt on their home made microtomes.
Combining the two ideas I am trying out my own version only not as sophisticated as using an old micrometer (as I don't have one
).
Hang fire first I will show you what I did. (It still hasn't cooled off, hardened, yet) and I still have to trim the whole thing and find a way to mount it on the bench. Clamping the sample still has to be worked out probably a carrot or some pith from an elderberry branch.
Tools and materials:-
Wood saw (to saw the wood).
Drill and drill bits (to drill the wood).
Pen
Wood (piece of scrap lying around)
Round wooden broom handle (Old)
Araldite.
Bolt (suitable size to fit the hole)
Washers (to fit the bolt)
Nut (to fit the bolt)
Aluminium tube (found in a bits box don't know what it's off) but it fits bolt.
A big washer with a small hole for the cutting surface (also from the bits box)
OH and last but not least some Knife blades (New but had them anyway)
Lots of patience.
Ok here it is:-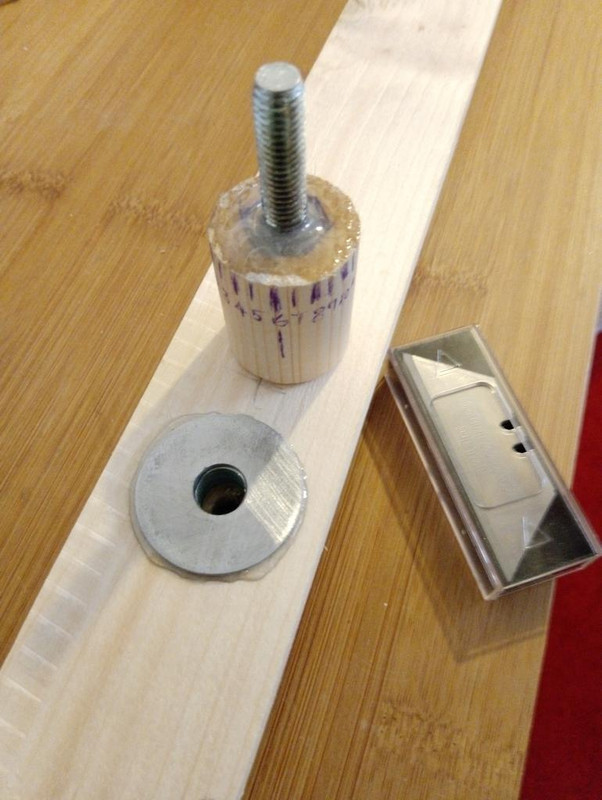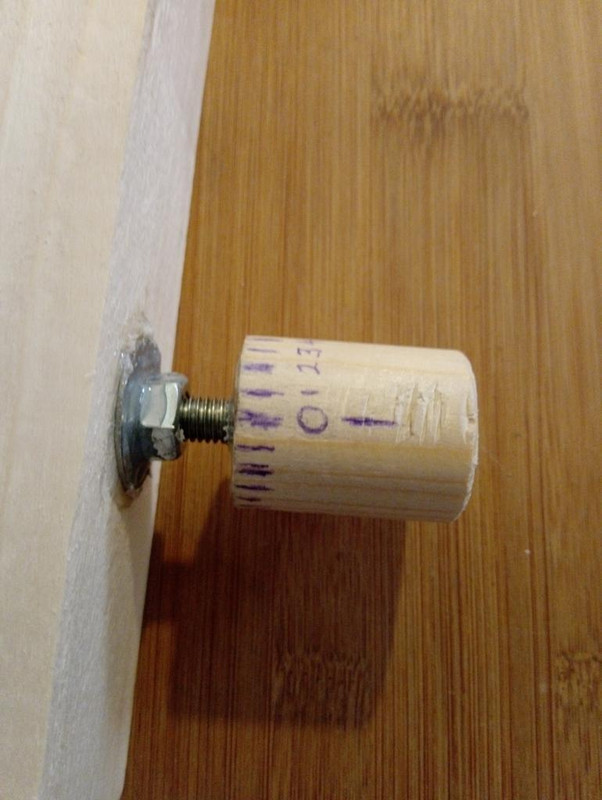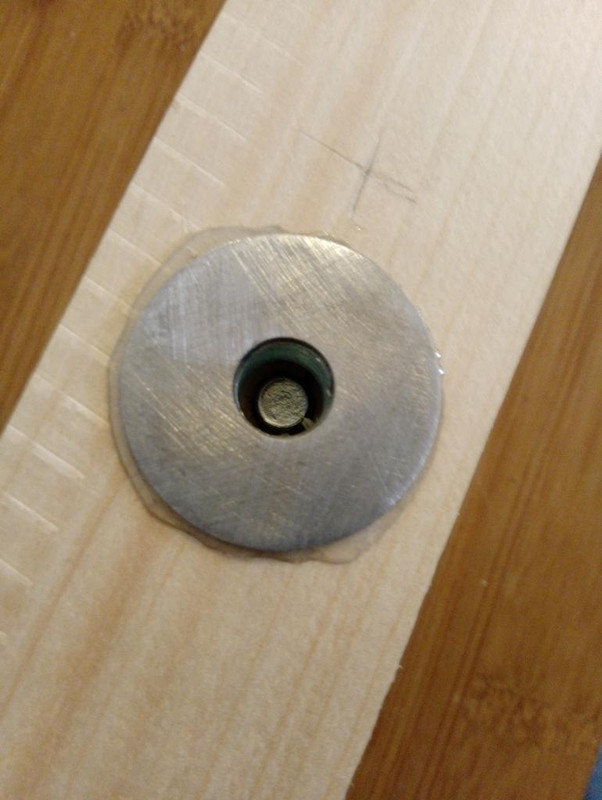 I am hoping that the rudimentary markings on the 'Knob' will give me somewhere in the region of 0.018mm sections