Recently cleaned and reset up the aquarium, and got a beta.
What food he doesn't eat falls onto a flat quartz rock in the aquarium. This breeds all kinds of nice stuff.
I was trying to capture images of paramecium when this fellow showed up.
Never seen this one before. The spots are along the length of the body.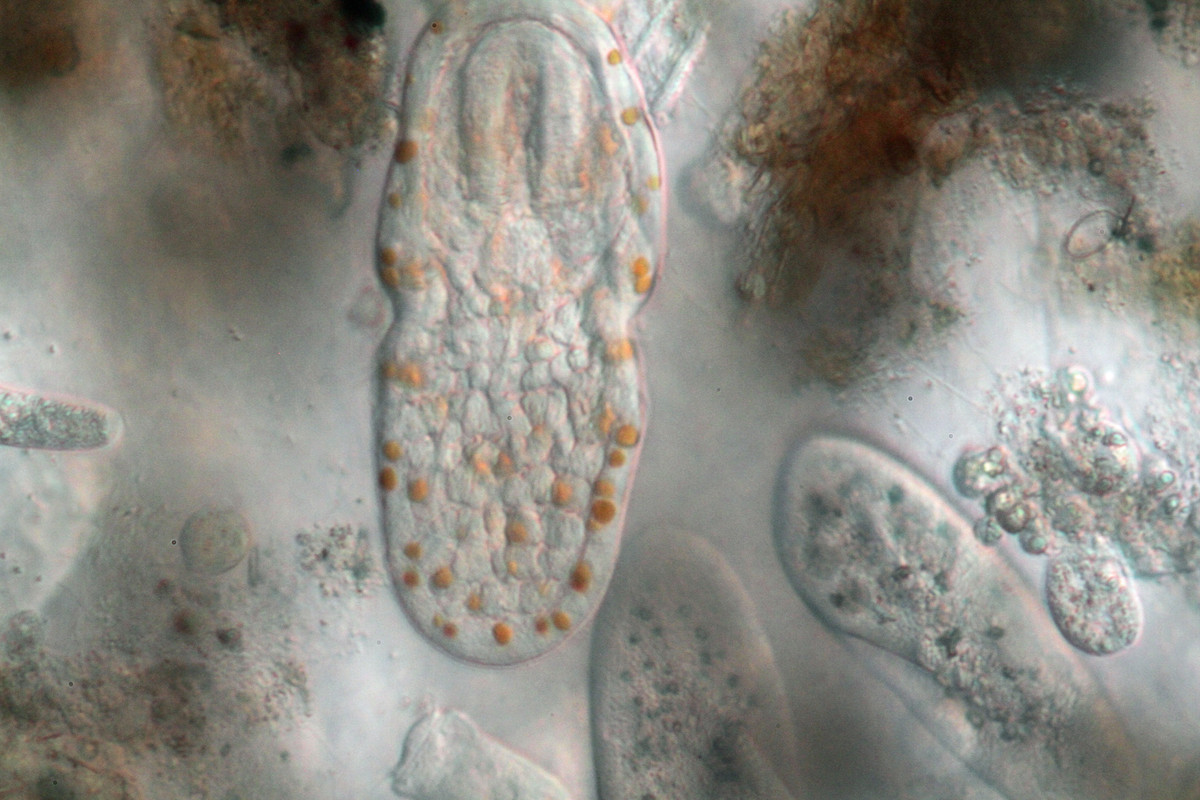 Radazz