Evening All,
I have just taken delivery of my new microscope!
I looked at the various Brunell and AmScope devices and decided that I really wanted a trinocular microscope. I went back to one that I had looked at before the Realux BK5000T which has a list price of about €1500. I paid rather a lot less for a used one in fantastic condition.
Specs as follows:
Trinocular head : 360 ° rotation, Dist. Inter pupillary 50-75mm
Turret with 5 Plan Achromatic objectives;
IOS 4X / 0.10
IOS 10X / 0.25 ,
IOS 40X / 0.65 (S )
IOS 100X / 1.25 (Oil) (S )
XY stage : 50x70 mm Displacement
Field diaphragm
Lighting: LED 3Watts
This has a 10p coin (about the size of a dollar?) for scale.
Side view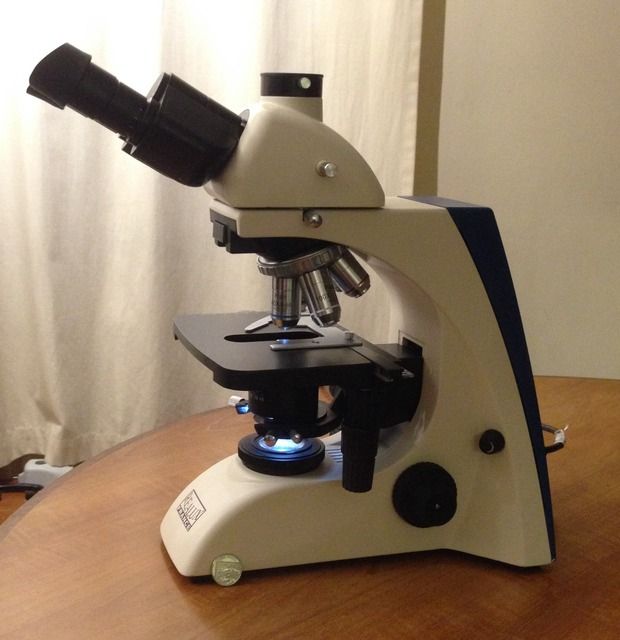 The turret:
It is as smooth as silk compared to my old Lomo and the optics are beautifully clear.
Cheers
Steve