Here is my modest instrument: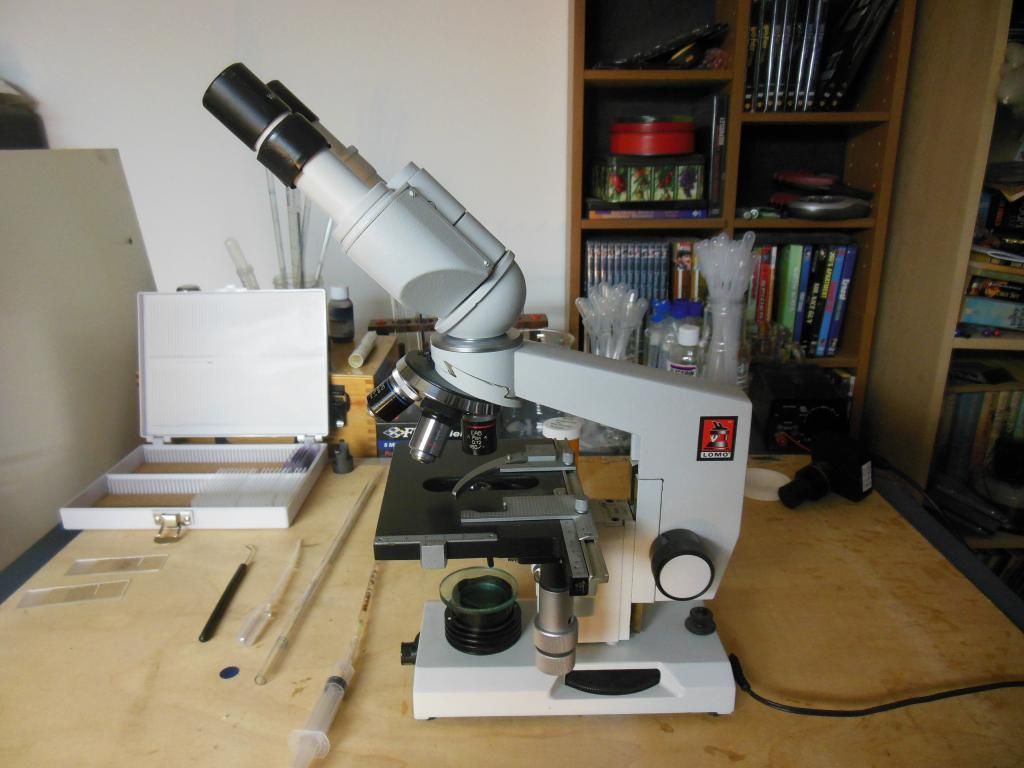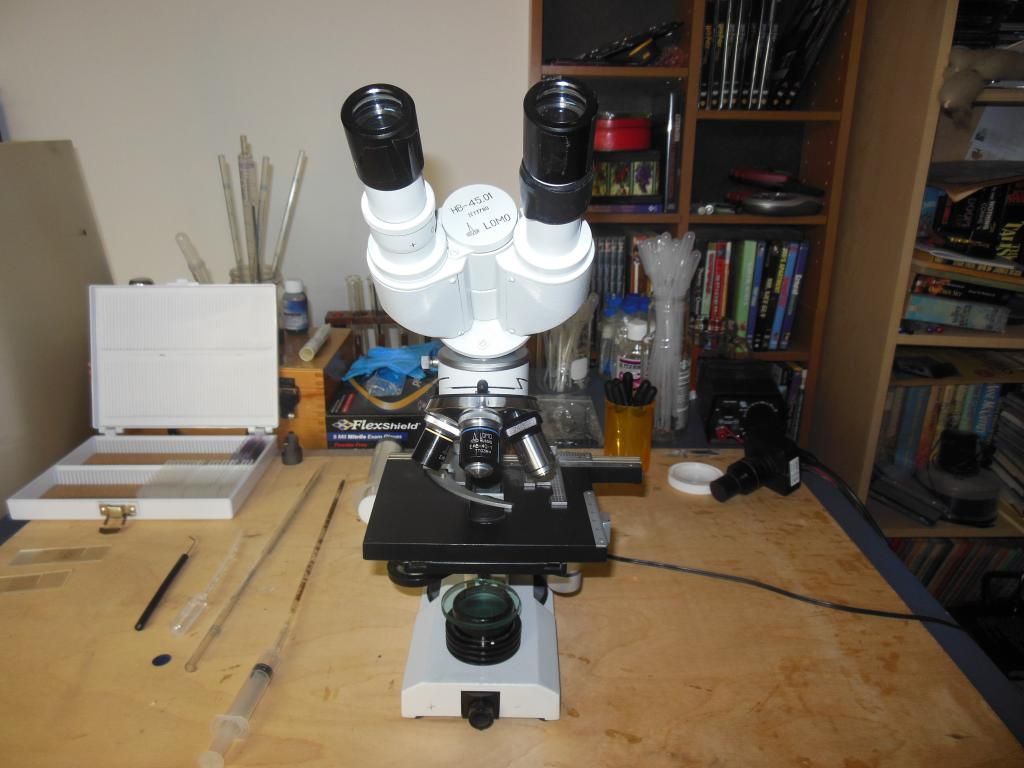 Bought around ten years ago brand new from Optics Planet, when they still carried the LOMO line of microscopes. Although marketing in the USA of most new LOMO microscopes stopped around 2006 with a shift in power in Russia, the LOMO America web site still has the descriptions up of the full line here:
http://www.lomoamerica.com/microscopesFrames.html
Specifically, my microscope is the LOMO Multiscope BMH4-BF. I understand that in other parts of the world these scopes are also known as Biolam.
So far I use mostly the stock acromat objectives, but have lately gotten the urge to upgrade, so I'm on the lookout for some nice AOP's. Unfortunately, many of the APO's that have appeared on EBAY lately have had some degree of delamination or other issues.