Since there seems to be bunch of new folks coming in lately, which is always a good thing, I thought it might be well to post a couple things that really helped me a lot. If anyone else has a lesson learned, by all means chime in!
First, this video, which really helped me better understand how our microscopes work:
https://archive.org/details/imaging_a_hidden_world
Second, I particularly hope to prevent anyone from being unpleasantly surprised by a messy and heartbreaking slide box disaster. Please be aware that sometime the mountant used on permanent slides, even some that were professionally made, never totally sets up solid; and when the slides are stored in vertical, upright, orientation the cover slips can ... well, slip, and the mountant ooze out, and you can just imagine the mess, aside from losing possibly precious slides! I have learned, then, to store my (inexpensive) slide storage boxes on end, like books, which keeps the slides inside safely horizontal. This habit has the side benefit of reducing the shelf space occupied by these boxes.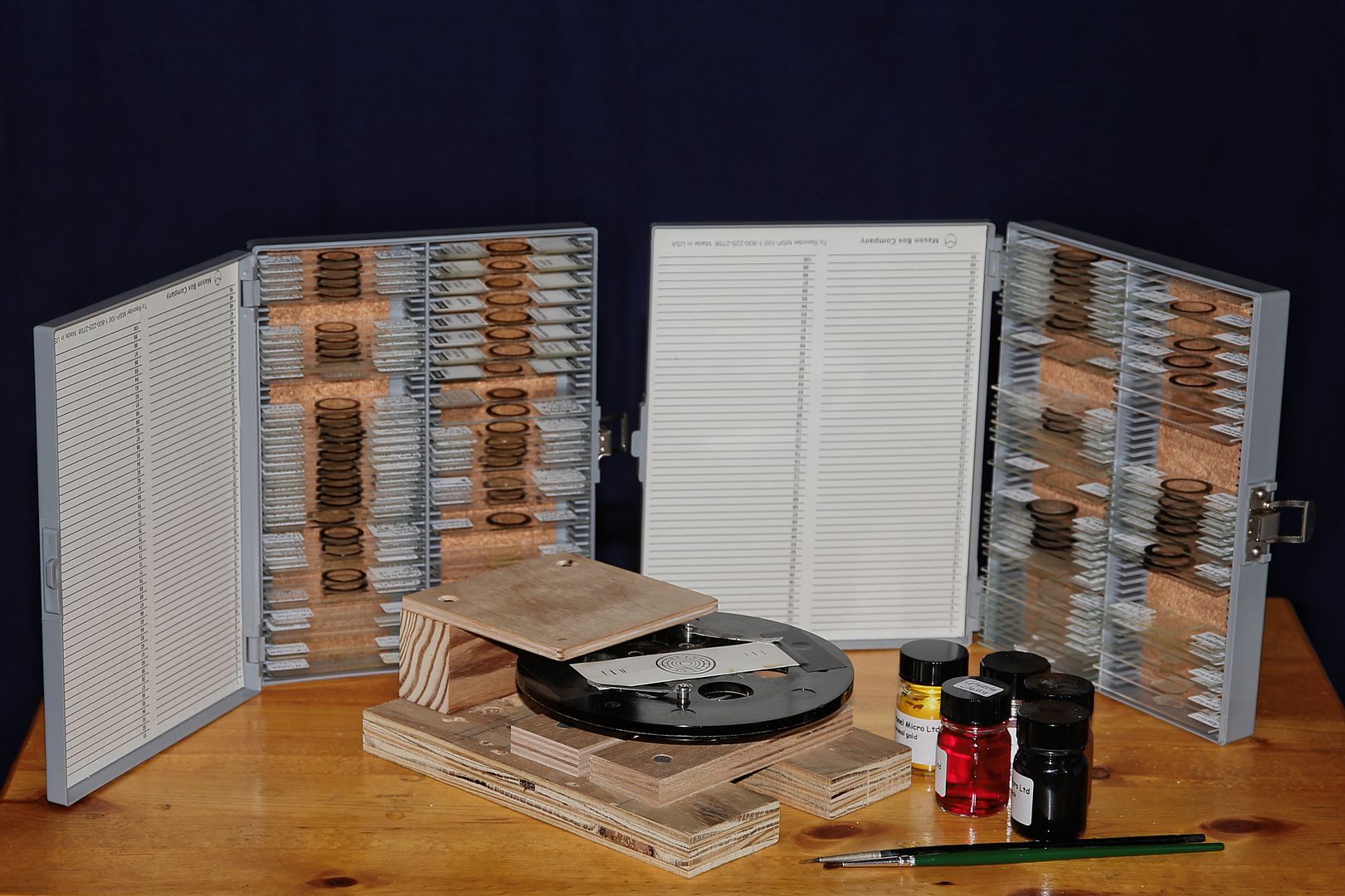 PS: That picture was made to illustrate my homemade slide ringing table, if you want to know more about it, just ask.