This was easier than I thought.
You need a black background, and to avoid seeing the image of whatever is used for the background, I placed the subject, a male Culex mosquito, on a thick piece of glass to throw the black surface out of focus.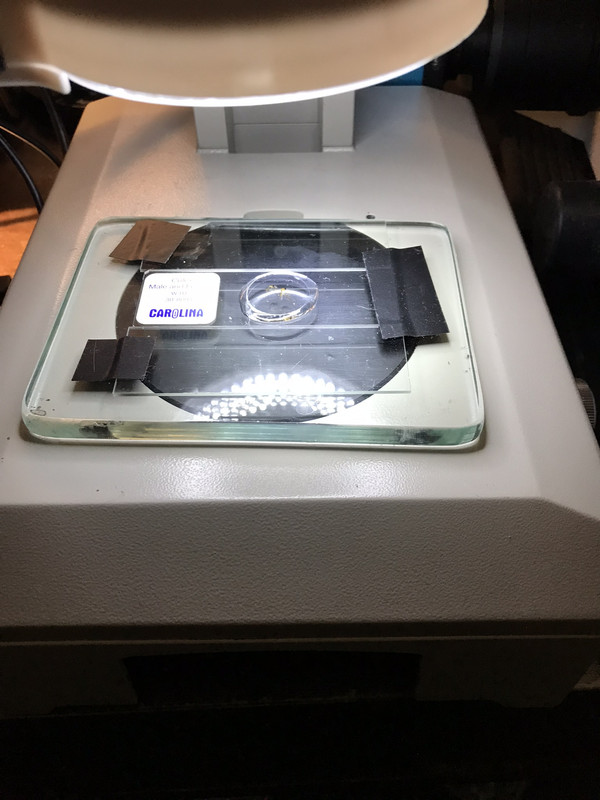 Next, I dropped the ring light around the specimen.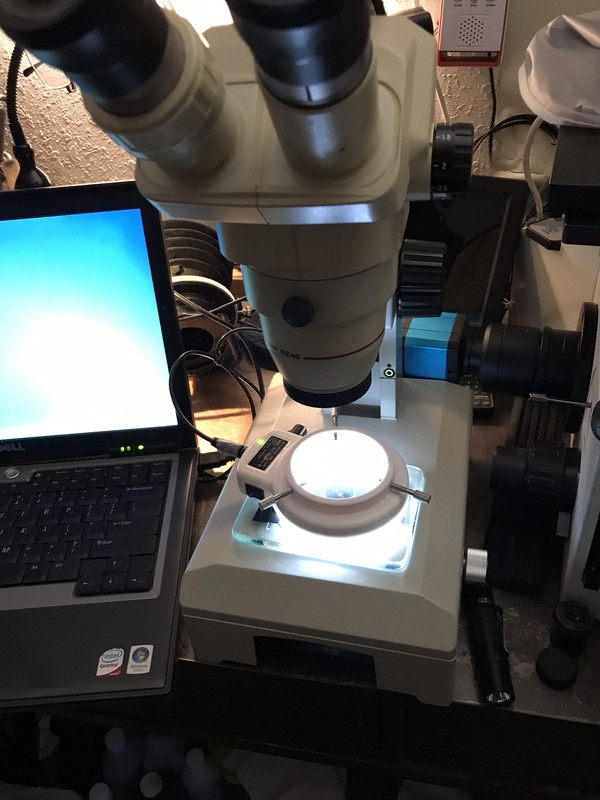 Not bad, and so easy I stumbled upon it.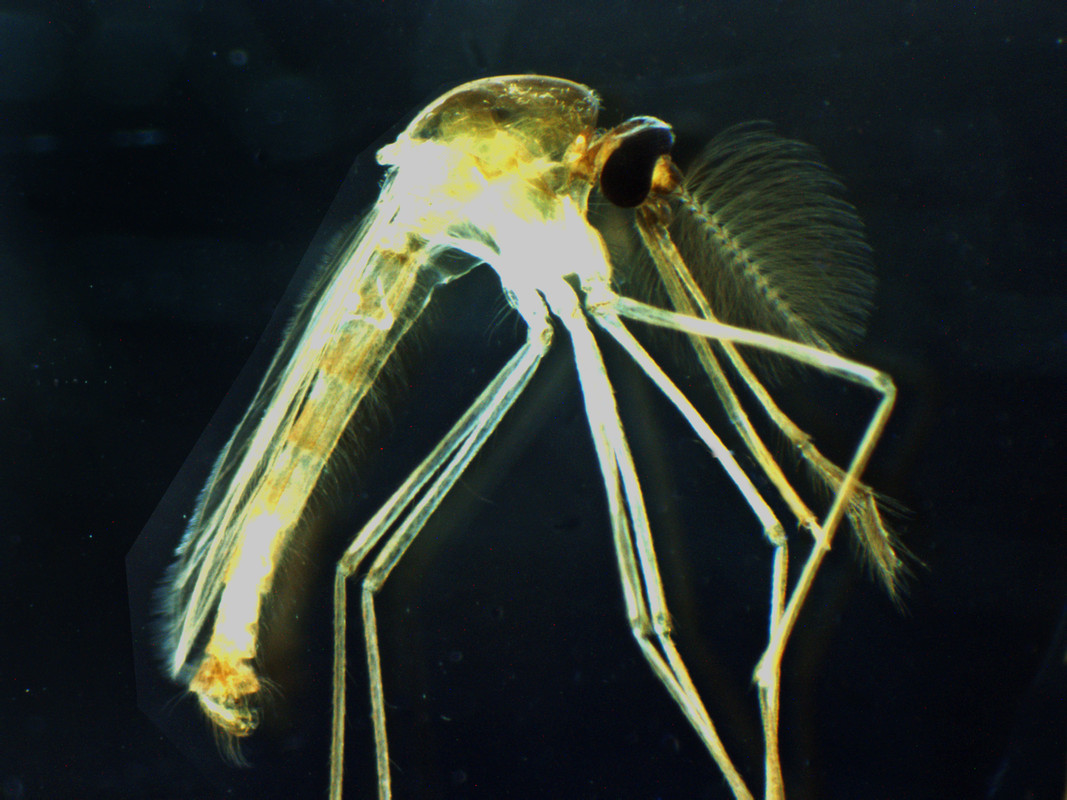 Enjoy,
Radazz