Easy addition.
Drilled and tapped for this mechanical stage. Completely removable.
I already had this mechanical stage.
I would look at amscope. They knock their's down to $15 USD now and then.
Polaroid sheet under slide clip, and camera polarizer.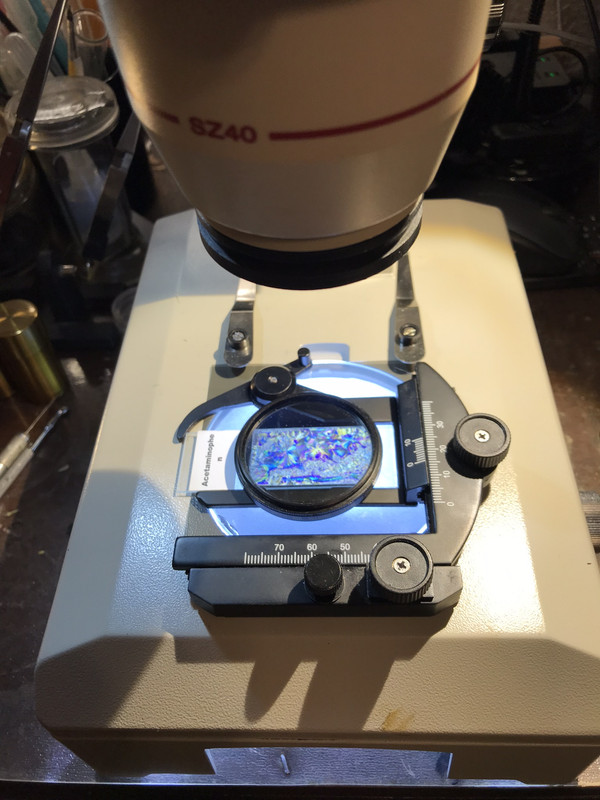 Hmmm... a screw on analyzer would get it up out of the way.
Radazz