This funny little objective popped up in my eBay searches:
https://www.ebay.com/itm/164084835993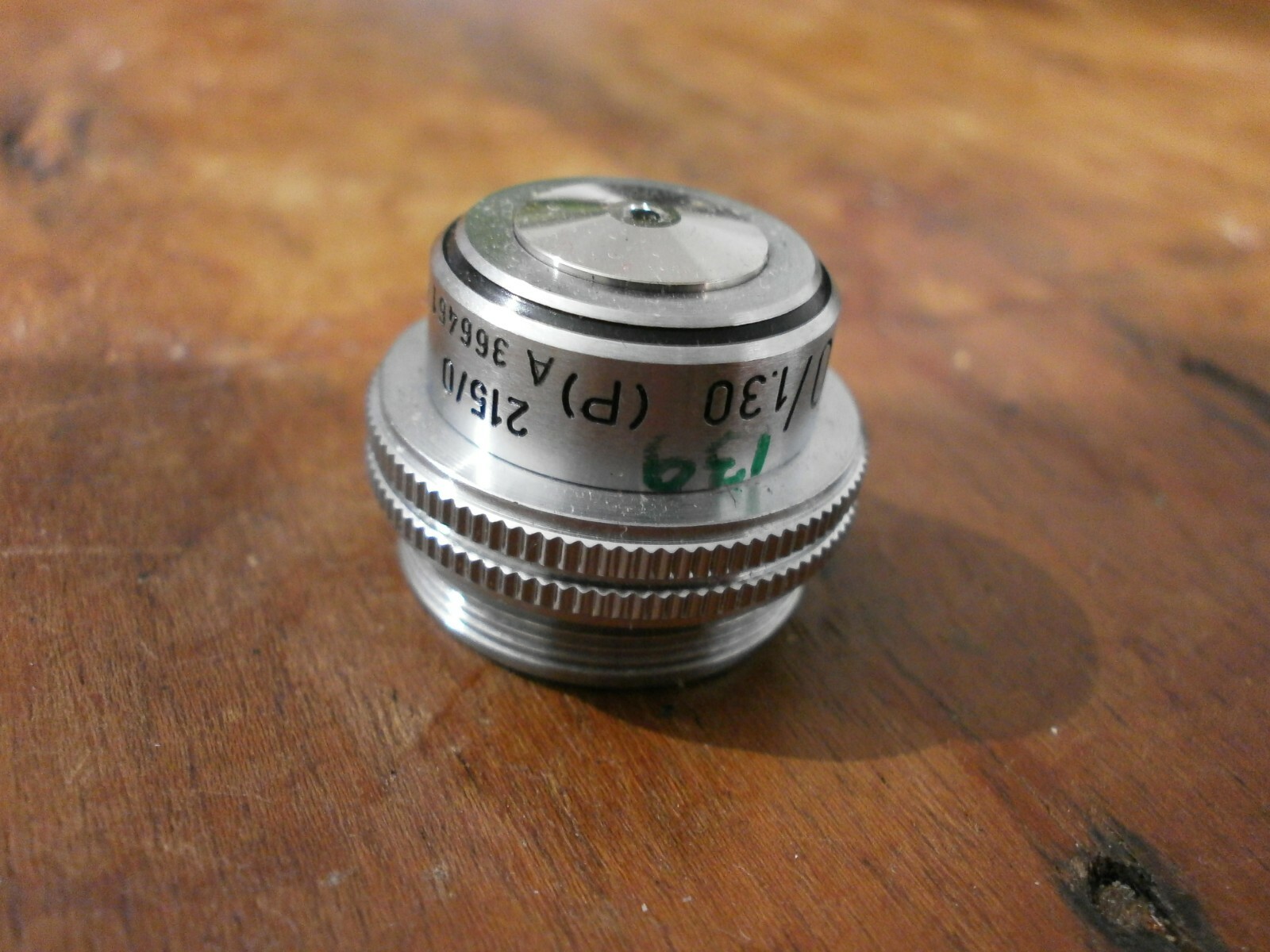 It's an
extremely
short-nosed little Leitz 80x Fl (Fluorite?) oil objective with a 1.30 NA intended for a 215mm tube length and no cover slip.
It is marked P (Strain-free polarizing?) and A (no idea what that means).
What is the intended use for this objective? And why on earth is it so short? Is anyone using this type of objective these days?
I am asking as I know I have this exact same lens tucked away in a drawer somewhere, and I've never figured out what it is meant for.