Images of a tomato stem transverse section (a dicot) stained with methylene blue.
The first image is with the 10X obj. and shows the progression from the single layered epidermis, the collenchyma-the thick green cells, and the parenchyma. Next are phloem cells – I believe the blue stained ones are phloem fibers. These mark the edge of the vascular bundle. Then we have vascular cambium, xylem, and secondary xylem-the many blue cells (like spokes) radiating towards the pith.
Second image is with the 20X obj. and shows the vascular bundle in greater detail including bundle sheath cells between the secondary xylem and the pith.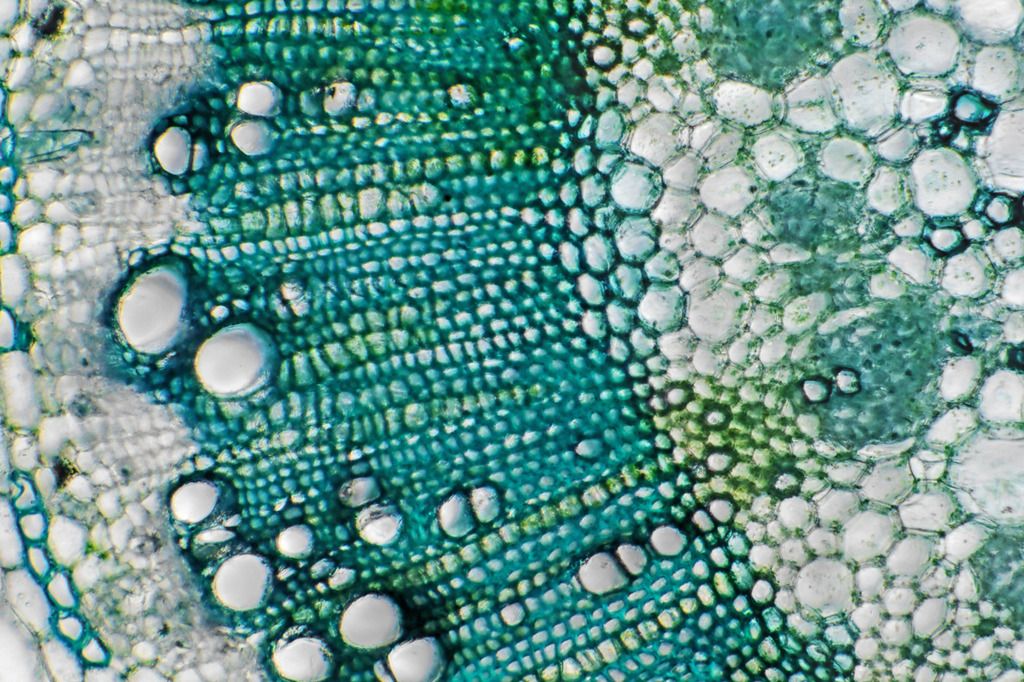 Third image is with the 40X obj. which gives a closer look at the phloem cells, the cambium, and the xylem.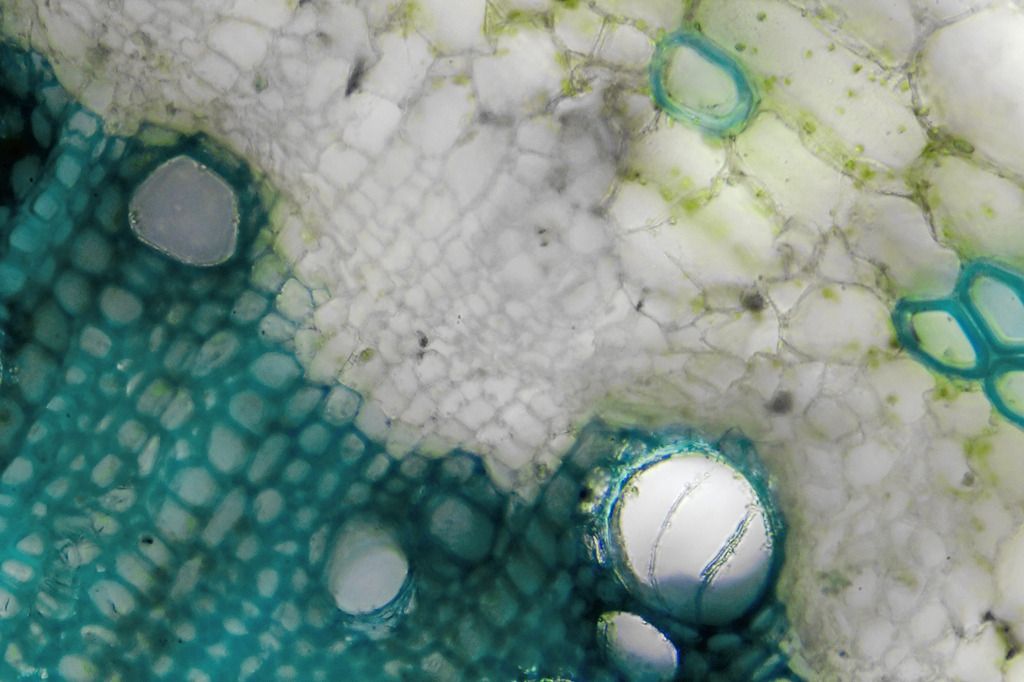 Next image with the 40X shows the different kinds of cell structure in the secondary xylem.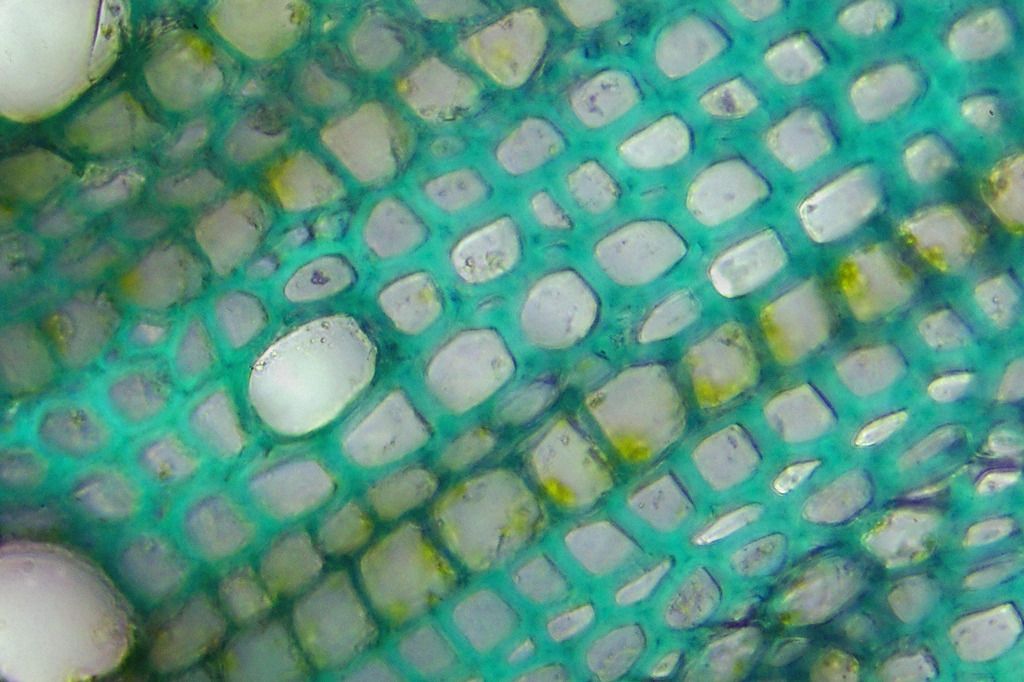 Lastly we come to the bundle sheath cells and pith taken with the 40X obj.