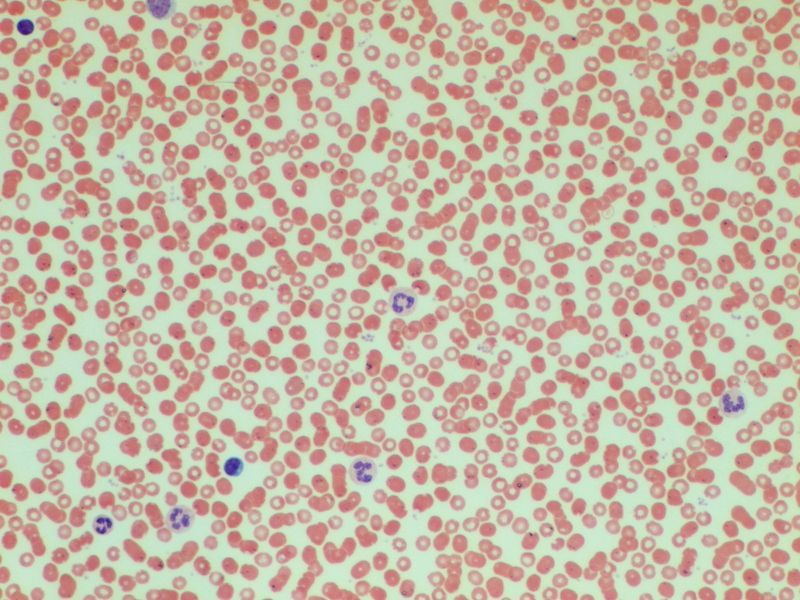 Blood smear 20x DPLAN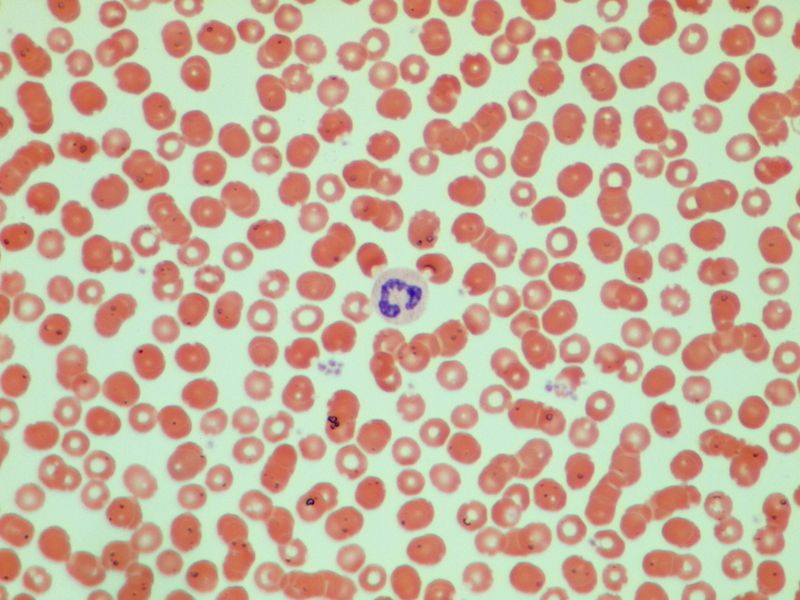 Blood smear 40x DPLAN
Today the mailman was nice enough to bring me a nice shiny Olympus NFK 2.5x LD photo eyepiece, so I just had to try it out. Of course I needed a way to couple the camera to the microscope. Not having a copy enlargement stand handy, I headed to the workshop to see what I could find. A piece of pvc pipe and an hour or so work on the lathe turned out a pretty nice coupler tube. I used the Olympus literature to figure the proper spacing from the lip of the photo tube flange to the imaging sensor in the camera... and I got pretty darned close. Focusing carefully through the eyepiece then looking at the camera's view screen, I only have to move the fine focus about 1/8 of a turn, that's close enough for now.
The attached are the first photos through the rig, I think they turned out pretty well. These are minimally processed, I'm going to have to invest in some real photo editing software so I can do it up properly. If someone would like to touch these up, fix the color balance and whatnot, I would be much obliged.
By the way, these images are taken of the blood smear slide that I made in January of this year and made a permanent mount with transformer varnish, you might remember my thread about that at the time. It still looks great, I think the mount is a success.
CE