Every time I look at a sample from the Haemotococcus culture jar I see things that I just have to take photos of. I'm not sure what the colorless blobs intermingled with the Haematococcus here are.
These are all taken with the stock 40x objective.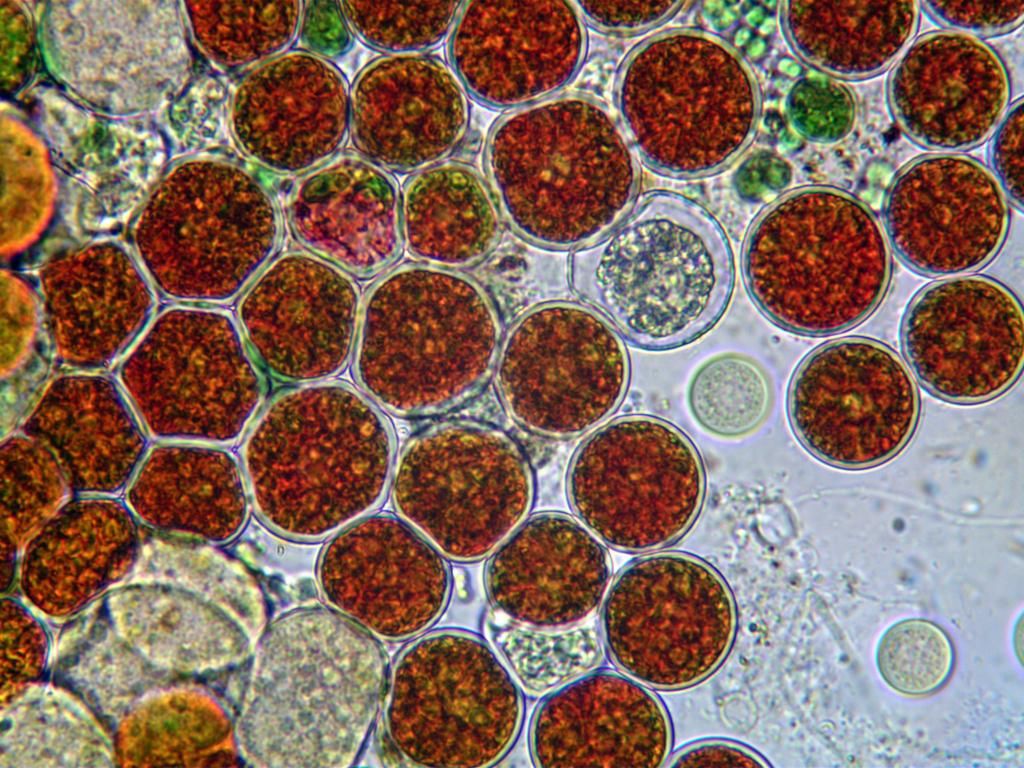 I almost always see one or more of these spiky fellows. They don't zip around like ciliates, they glide very slowly.
I have never seen this one (center) before.