GaryB wrote:That's pretty neat, I didn't have any idea they were spiral! I wonder if it would show well in phase contrast.
I took the shot above a couple of years ago. I should drag out the Axioskop, it has a 100x infinity oil dipper, but it's not phase contrast. I find phase contrast just looks like oblique light with thicker specimens.
Here is a hoverfly wing in phase. Interesting, but quite a loss of resolution.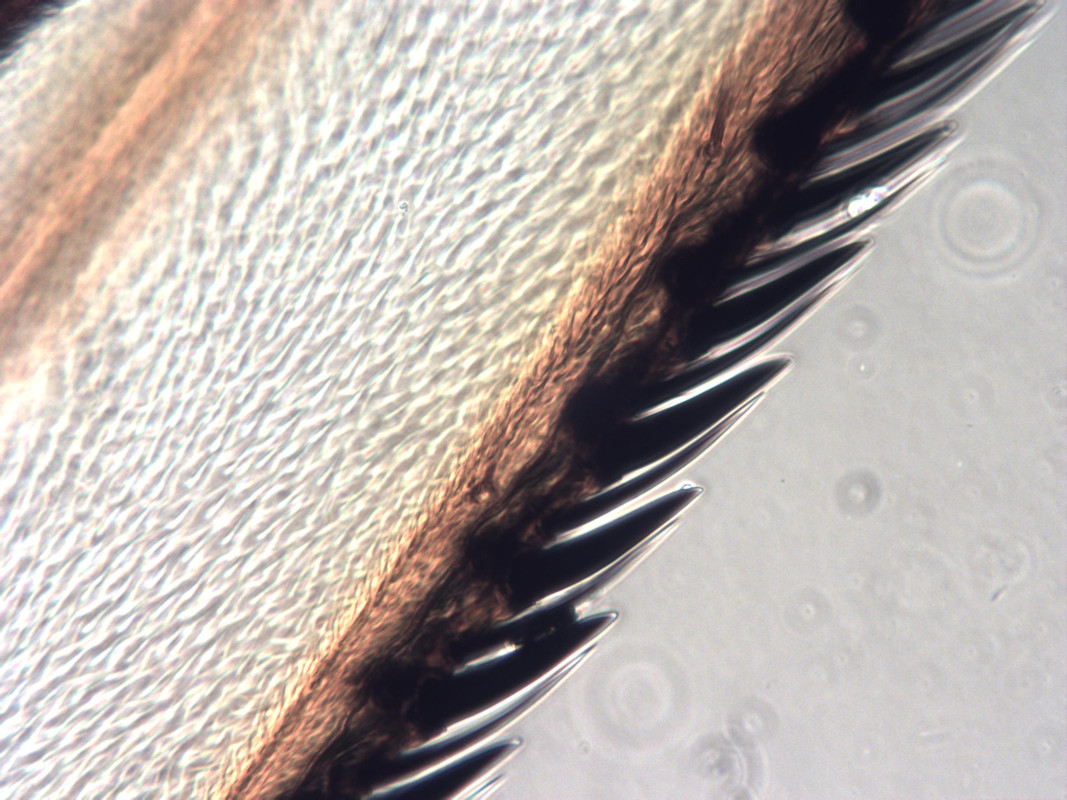 Radazz