I ordered some diatoms from Diatoms.NL and while waiting for them to arrive, it occurred to me that I had better have a technique for mounting them ready before I waste any of them.
I decided to work things out with Diatomacious earth.
Here is a light strew after about a dozen attempts.
Olympus BX40
40x PH2
Canada Balsam
14 shot stack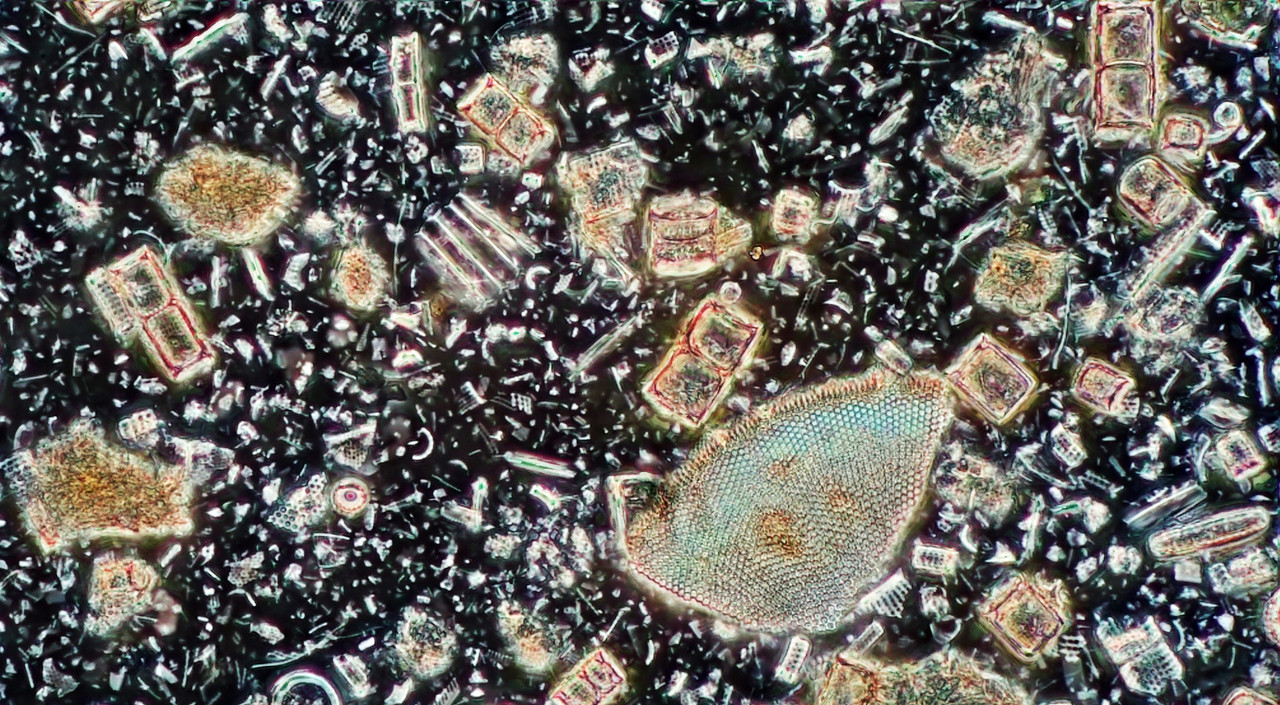 Enjoy,
Radazz