I recently purchased the Brunell ringer from Britain, and I'm having a load of fun.
The unit comes with 3 colors of sealant and 3 brushes. It's quite heavy. The body is cast iron and the table is solid brass. This unit was about half the cost of an antique ringing table, but the older ones I've seen have an advantage i will discuss presently.
Oliver has a video on this site showcasing this same table, so I suggest you watch it if you are looking .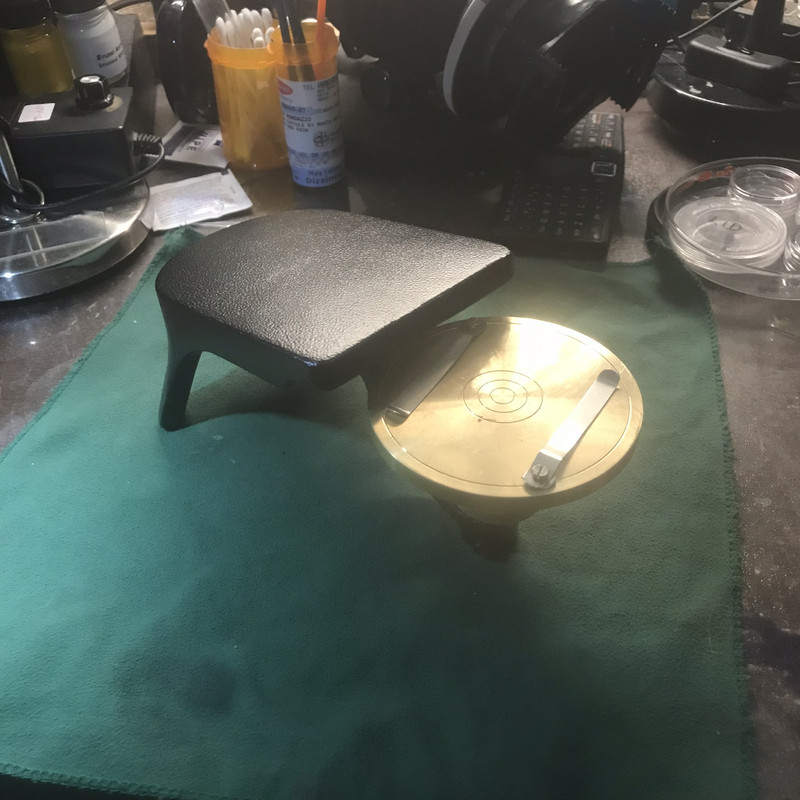 .
After putting a couple drops of light oil down the tube to lubricate the single ball bearing, the turntable spins for quite some time on it's own inertia. In fact, if spun too fast it will 'sling' the paint and look spikey. Not in a good way.
I decided to ring some of the slides I'd made over the last couple of years with round coverslips. This exposed the only thing annoying about the table. The turntable is mounted under the lip of the palm rest. This keeps the turntable in place. Unfortunately, the edge of the table is so close to the casting that if the slide overhangs the turntable but a scruple of a scruple, it hits the casting.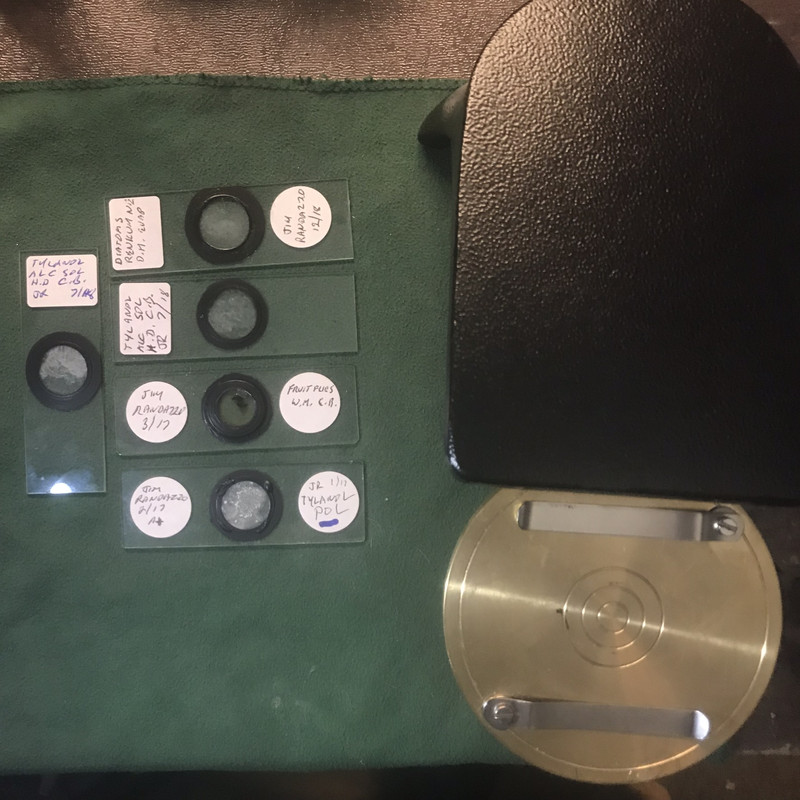 If the coverslip was close enough, I could fix it with a wider ring, but that is limited.
So, going forward, I made a jig for mounting the specimen dead center on the slide.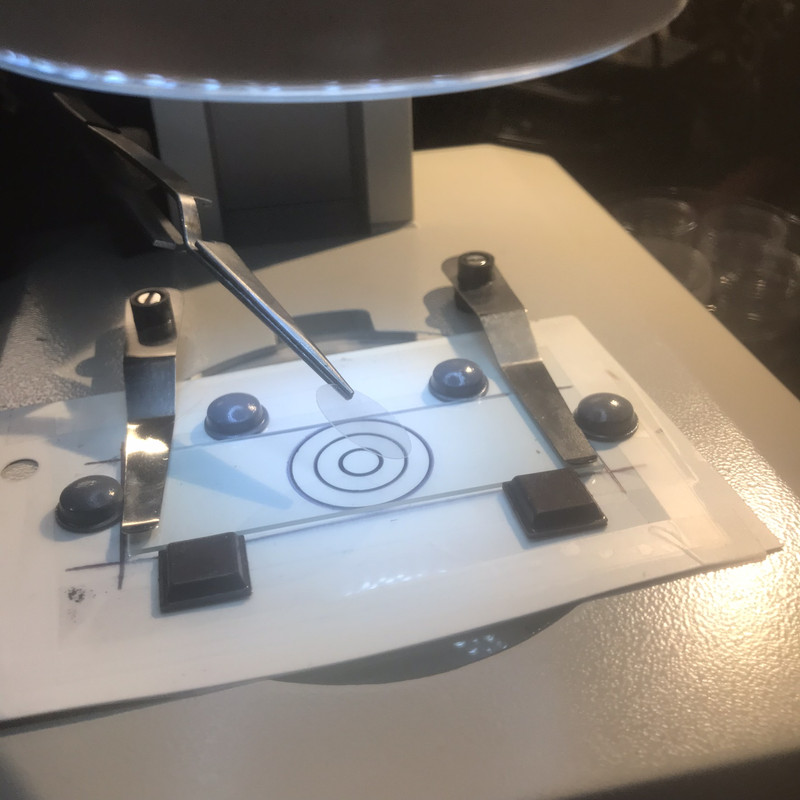 Over all, I am happy with the purchase. It is easy to get really nice results. The sealants are water based, which seems to be all they can ship here to the States. They dry kind of dull, but a little clear nail polish as a final coat glosses them up nicely for showy slides.
Being a kill-the-fly-with-a-shotgun kind of guy, I ground the casting back about 3 or 4 mm to give myself a break.
Hope this helps someone,
Radazz