I thought collectors Might be interested in these variants of the Bosch and Lomb "Model" microscope.
My only source for data is the internet, and the last thing I want to do is spread disinformation, so any other B&L affectionados (there might be two or three) please feel free to add comments or corrections.
From what information I can find, I believe this Gundlach style stand was manufactured from 1883 to 1889. The fine focus racks are somewhat fragile, and of these three stands only one does not creep across the field of view after 130 some years.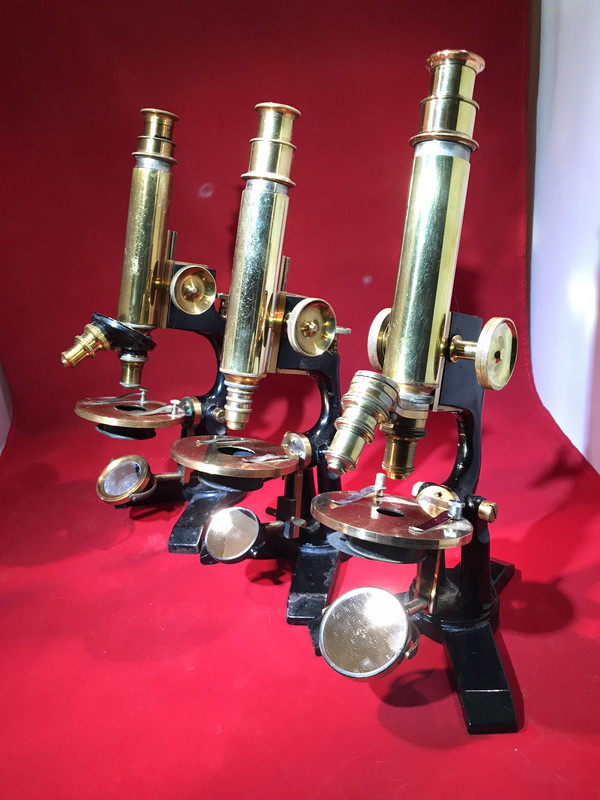 None of these stands has a serial number, and cannot be nailed down to a year of manufacture, but there are a few clues.
This first stand has no patent dates engraved on it. The other two show 2 patent dates engraved on the focus assembly, the latest of which is Oct. 13, 1885.
This stand could have been manufactured between 1883 and 1885. And has an open 2 barrel nose piece.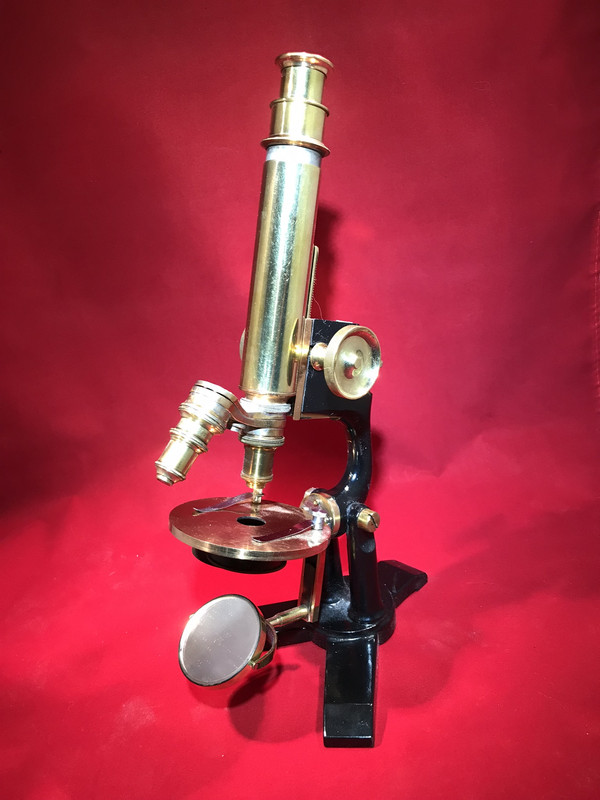 This second stand is engraved with two patents; Oct. 3 1876 and Oct 13, 1885. So cannot have been manufactured before then.
Presumably, one is for the course focus and one for the fine focus, but I don't know which is which.
This stand has a compound objective which is ~10x with the front piece screwed on and ~5x with it removed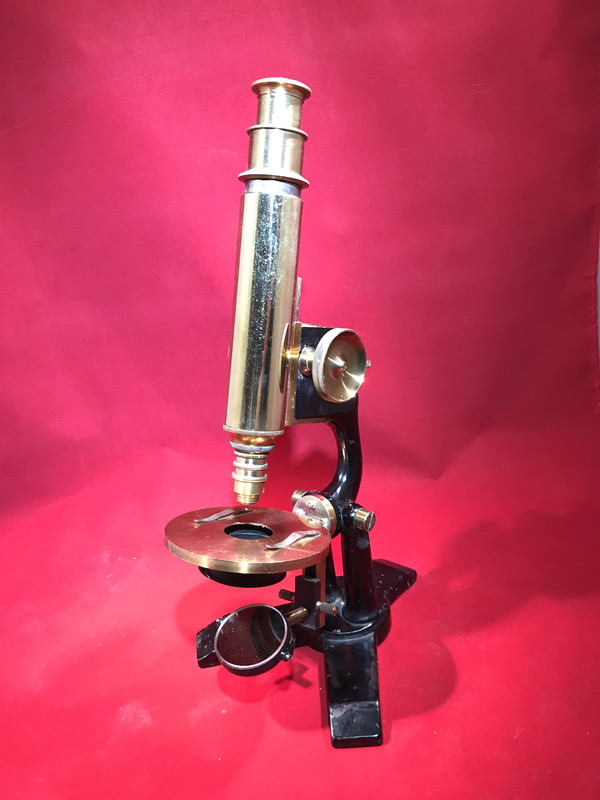 The third stand has the above mentioned patents engraved on the rack. This is the only one with a perfectly functional course and fine focus rack.
Someone seems to have added an enclosed two barrel nosepiece at a later time; It bares a patent date of Dec. 1, 1908. It is also the only one with the original lacquer still on it. (Mostly intact)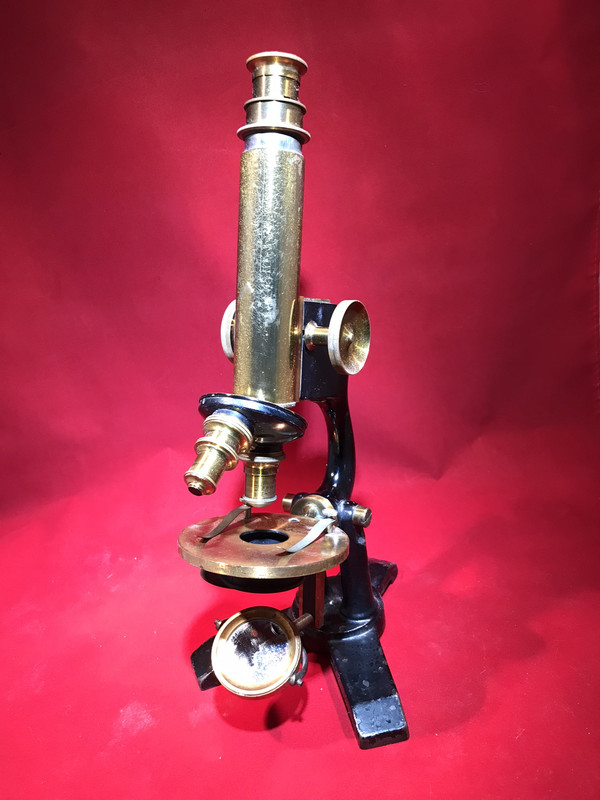 I personally feel these beautiful brass microscopes are as enjoyable to look at as they are to look through, and I like to gaze at an antique slide through them now and then musing on who might have used them in the past.
I hope this is interesting to someone.
Radazz