Here's a mid 1880's B&L twin pillar Lister limb microscope, although I'm still trying to nail down the exact identity.
Two sources;
"Microscopes by Bausch & Lomb Optical Co. RNY 1876-1896" Gordon P. Reithmeier (2nd photo)
This reference calls it an 'American type' 'Model" Microscope dating it between 1883 and 1896.
The second source is a Bosch & Lomb Microscopes and accessories catalog from around 1900 that I found on-line (3rd photo)
This reference calls it an American type Microscope—A.
No S/N but the stage is labeled Bosch & Lomb Optical Co
The instrument has a sort of adjustable slide clip that squeezes the stage glass using friction and has a knob on either side for positioning the specimen.
While I can coax an image out of it, the coarse focus is pretty well worn out and nothing holds still while focusing. It can be done, but the scope would be useless for any serious observation.
I guess this one is much more fun to look at than to look through.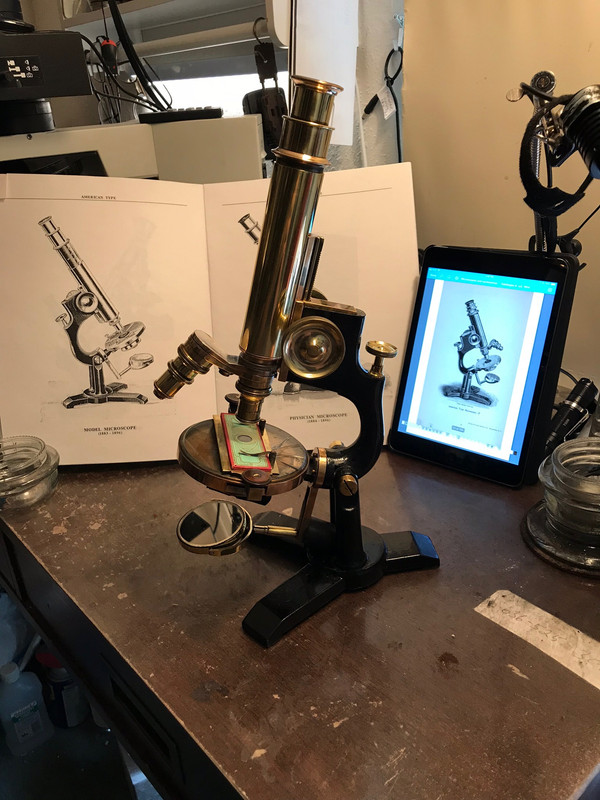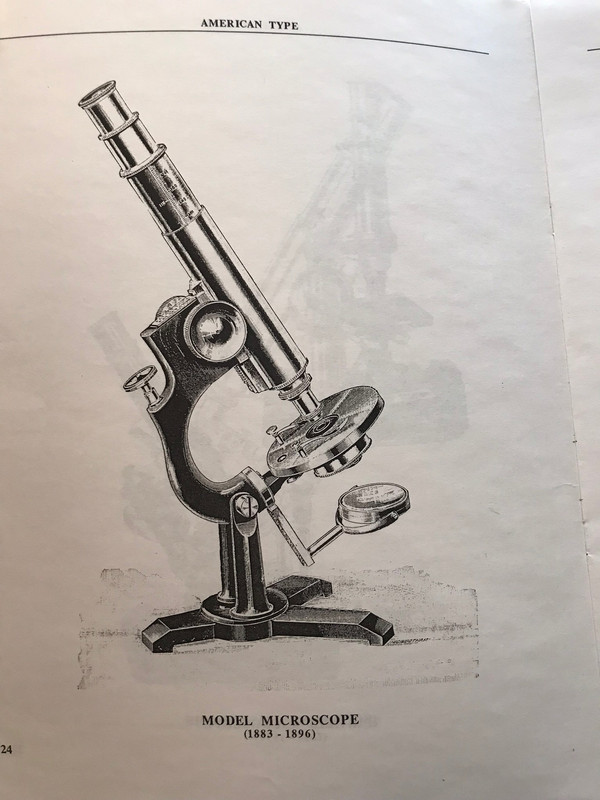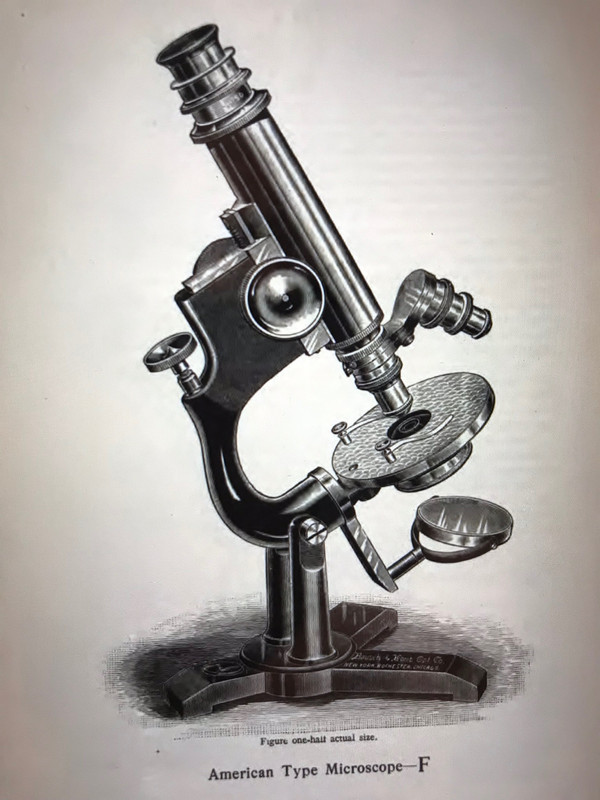 This is the second Lister Limb scope I've acquired with B&L markings.
This graceful little 'Family' type is a classic example.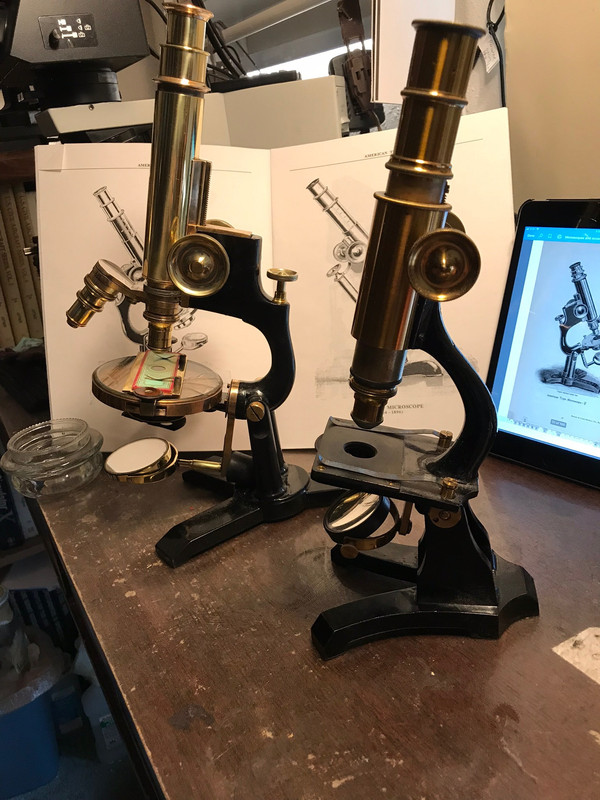 On display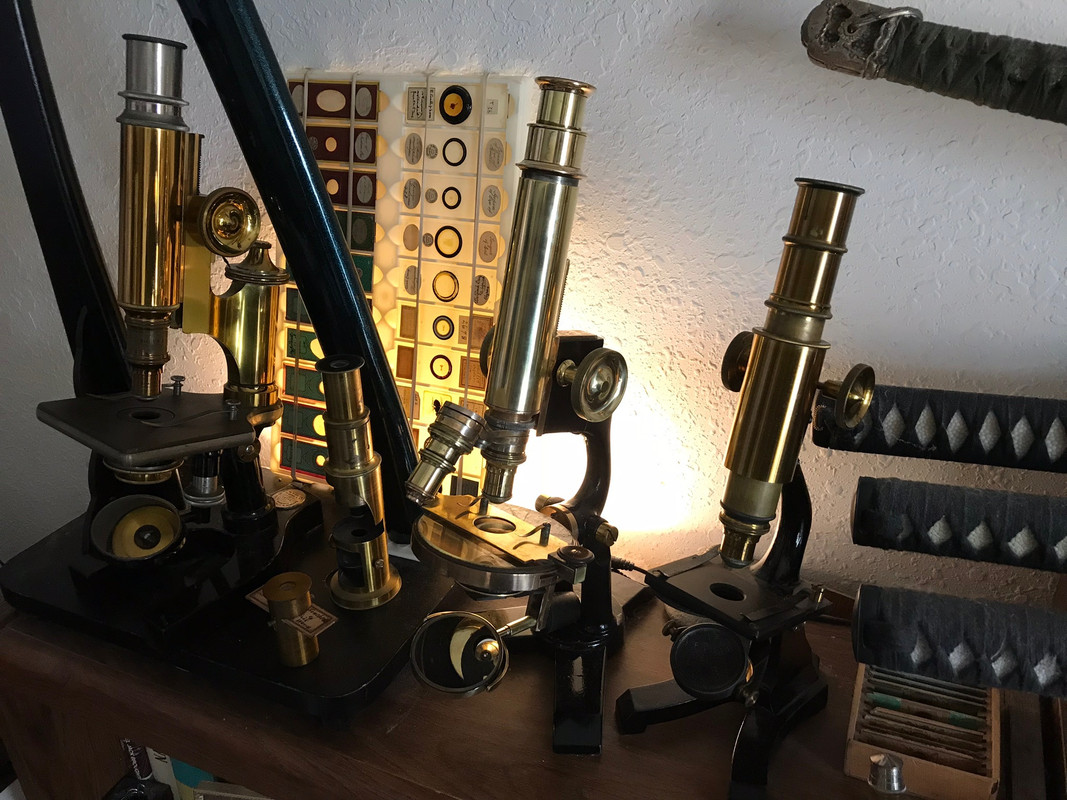 Enjoy,
Radazz