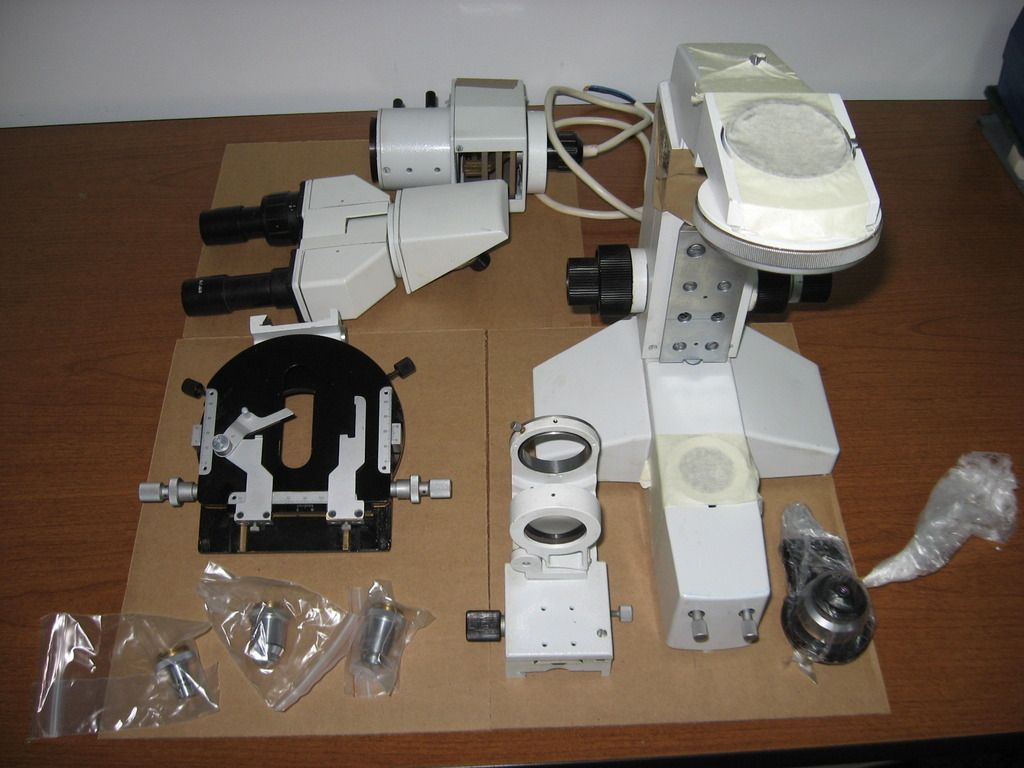 My "new" LOMO Biolam L-2-2 finally arrived this morning after it's long long trek half way around the globe. You can see that I have some work ahead of me in putting it back together. The seller did a superb job of wrapping and packaging; even though it spent more than 2 months in transit, so far I see no evidence of any shipping damage.
From the serial number I think it was built in 1997. Looking everything over I see very few signs of wear. Everything that is supposed to turn or moves does so smoothly, no frozen tank grease here.
So far I am very optimistic.
I'll post more photos tonight, after I get it assembled.
CE