Cosmarium
. There is what appears to be some smearing, especially at the top of the desmid and in the diatom, that puzzles me, but it may have been due to movement caused by a nearby rotifer that was outside the field of view.
[Brightfield; 40x objective].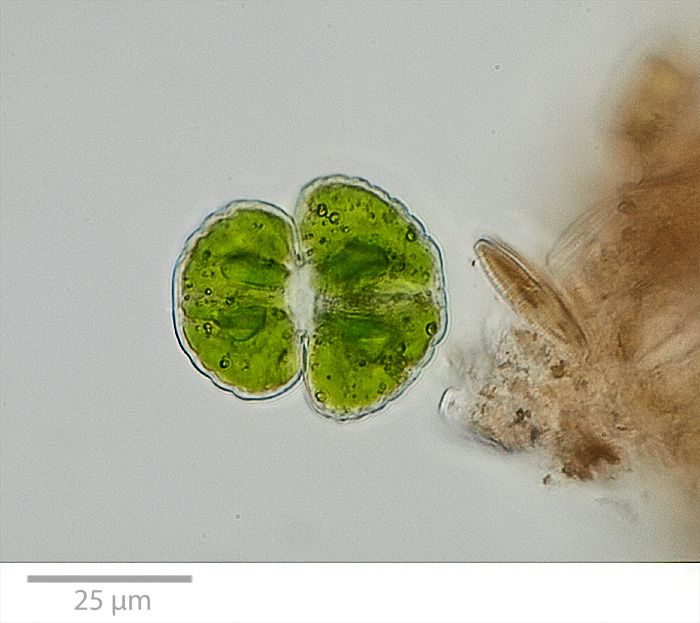 Thanks again to Crater Eddie for the water sample.