DIC, 20x, stack of 2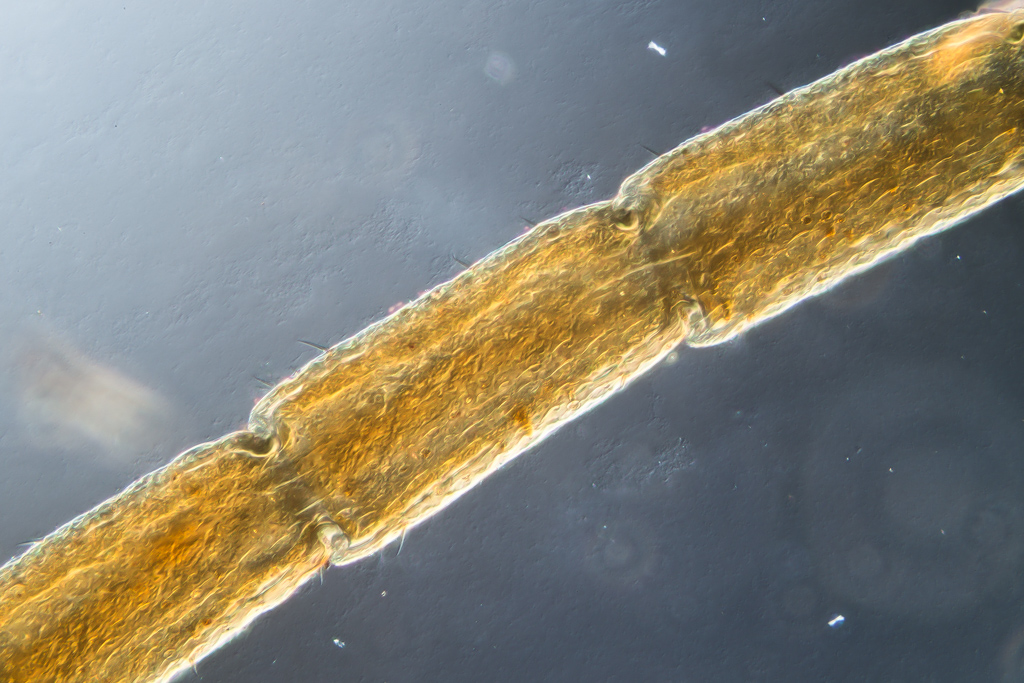 ---
Super interesting image! Loads of detail.
John B
---
---
Très belle photo
Cordialement seb
Microscope Leitz Laborlux k
Boitier EOS 1200D + EOS 1100D
---
Very nice DIC image. DIC really is a great illumination technique.
Zeiss Standard WL (somewhat fashion challenged) & Wild M8
Olympus E-P2 (Micro Four Thirds Camera)
---
Thanks all for the kind comments. Yes, DIC is great. I have it installed all the time more or less. No need to stain anymore since DIC seems to get contrast even for bacterias. Great technique. However, fluorescence illumination still needs proper staining. DIC will not solve that.
---